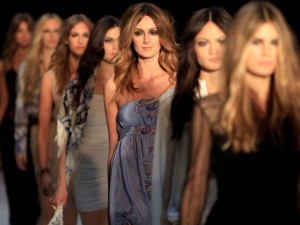 Need great skin for your go-see? Discover the "Go See" Facial!
Named after a day in the life of an "on the go" model where beautiful, vibrant, healthy skin is the name of the game. You need your best face forward, and this rejuvenating facial will allow your skin to glow… especially when it's makeup free for your go see!
The treatment starts with a deep ultrasonic cleansing, and a clarifying toner to remove excess oil, makeup, and dead skin cells. Next, an alpha-hydroxy massage loosens the sun damaged top layer of skin, and relaxes tight facial muscles, in preparation for a very light MacroDermabrasion treatment that polishes and tightens the fresh layer. The facial finishes with a hydrating retinol masque and a zinc oxide sun shield to keep the suns rays off your skin until your photo shoot.
There's no need for airbrushing with great clinical skin care, so take the plunge and start with The Go See Facial before your next go see!
Additional Skin Care Treatments:
Fine Lines and Wrinkles
Clinical Exfoliation
Melasma
Sun Damage
Hyperpigmentation
Rosacea
Laser Scar Therapy
Silicone Scar Therapy