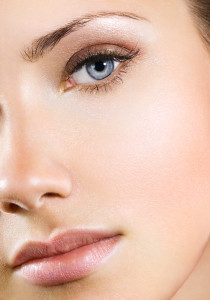 Love the results of your chemical peel or laser treatment, but want to take it to the next level?
The LiteTouch Laser PeelTM is without question the next generation in clinical skin care! MAS is a leading pioneer in combination skin care therapy, and the Laser Peel is one of the top contenders for the most innovative use of lasers along with the best chemical peel system on the market.
Each of these procedures performed separately is a wonderful treatment, but when they are performed together in the unique and exclusive recipe developed by Dr. Nicholas Vendemia, they work synergistically to give you a result that cannot be matched by any other skin care treatment.
How is the Laser Peel different from other skin care treatments?
The LiteTouch Laser PeelTM is the only clinical skin care treatment that effectively treats the deep layers of the skin (where all of the collagen fibers live) in addition to the top layers. The laser component of the peel penetrates deep into the dermal layers and heats the skin from the inside out which closes pores and stimulates a "healing response" in the collagen fibers. This healing response resurfaces old scars and imperfections, lightens deep discoloration from chronic sun damage and melasma, and closes large pores.
After the deep dermal heating, the superficial skin layers are peeled using a highly advanced chemical peel system that not only peels more evenly than any other system on the market, but also includes a hyper pigmentation solution to more effectively deal with sun spots, in addition to an extended-release retinol solution. This allows the peel to be done in a more gentle way, which lessens the  time that your skin will be pink and sensitive, and leads to brighter, more vibrant skin after it is healed.
As discussed above, each of these treatments is excellent when performed alone, but when they are performed together, they work synergistically to give you a truly amazing result! Skin tightens faster, pores shrink quicker, and sun spots fade at nearly twice the  rate of a laser treatment alone!
Is there any downtime with the Laser Peel?
Yes. Immediately after the treatment, you will look like you have a medium sun burn. Your skin will be pink and warm, and it will feel tight (which feels quite good actually!). The following morning, you will notice the peeling, which will continue for the next 24-48 hours. Once the peeling has subsided, your skin will remain pink and sensitive for another 1-2 days, but at this point you can easily cover up the color with light mineral makeup. if you have the Laser Peel on a Thurs or Friday, most of you will be ready to go back to work on Monday.
How often should I do the Laser Peel?
We recommend that the Laser Peel be performed 2-3 times a year depending on your skin care needs. Models, actresses, and other professionals in the public eye should invest in 3 Laser Peels per year, and should also consider a few minor skin care treatments, like MacroDermabrasion, in between their Laser Peels. Amateur skin care aficionados will get great results from 2 Laser Peels per year, with a few sessions of MacroDermabrasion and MAS Magnifique home skin care products sprinkled in between.
How can I get more information about the Laser Peel?
If you need more information on the LiteTouch Laser PeelTM, or if you want to schedule one for yourself or someone else, please feel free to give us a call or text message at 917-703-7069, or email us through the website by clicking here.
Additional Laser Treatments:
Broken Capillaries
Facial Veins
Large Pores
Skin Tightening (eyes, jowls, neck, elbows, knees)
Sun Damage, Age Spots, Brown Spots, Red Spots
Hyperpigmentation
Acne Scars
Surgical or Traumatic Scars (face and body)
Melasma
Fine Lines (eyes and mouth)
Rosacea
Diffuse Redness