What is Love Handle Lipo™?
Love Handle Liposuction is a version of liposuction that is directed specifically at love handles and muffin top! The pockets of fat that make the love handles so prominent need to be removed in a certain pattern so that the stretched out skin can shrink into a new waistline that you'll notice almost right away!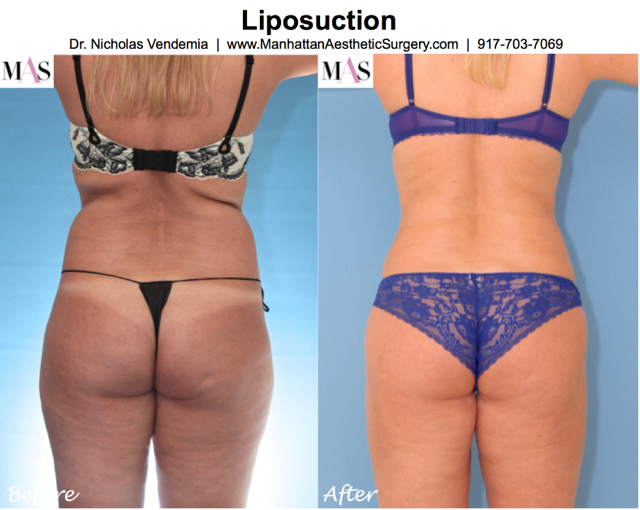 ---
Am I a candidate for Love Handle Lipo™?
If your love handles won't go away no matter how much you diet and exercise, you may have ERF (Exercise Resistant Fat), which is a real phenomenon. Liposuction is the only way to get rid of ERF, so if you think you have this problem, feel free to contact us online or give Manhattan Aesthetic Surgery a call at 917-703-7069 to find out if liposuction can springboard your results at the gym.
---
How much does Love Handle Lipo™ cost?
The price range for a Love Handle Lipo is anywhere from $4,000-$8,500 depending on the complexity of your particular procedure, and a few other variables that you'll discuss with your surgeon during a consultation.
---
Are there financing options available for Love Handle Lipo™?
Yes, there are two fantastic financing options available. If you have a reasonable credit score, you may qualify for a period of 0% interest, and for many patients the monthly payments can be as low as $200. And the best part of these financing plans is that you'll know whether or not you qualify before you leave the office after your consultation.
---
Are you looking for a liposuction specialist in NYC? We offer the most innovative techniques and the quickest recovery times, and all of our procedures are performed by a fellowship-trained plastic surgeon. Please feel free to contact us online or call our office at917-703-7069.