Any woman who had breast augmentation surgery outside of the United States between 1990 and 2010 needs to immediately find out whether or not her breast implants were made by Poly Implant Prosthese (PIP).
The PIP company (based in France) was recently disbanded on criminal charges of manufacturing silicone breast implants with non-medical-grade silicone, which poses a significant health risk to every woman who has PIP implants.
If you find out that you have PIP breast implants, or if you are not sure if you do, we strongly recommend that you have them removed as soon as possible to avoid any number of consequences that are currently unknown, but may include a risk for breast cancer.
---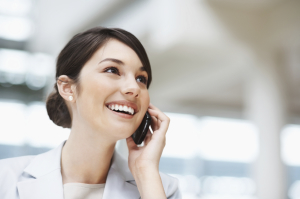 For more information about the dangers of PIP breast implants, please call our office ASAP at 917-703-7069, or send us a message by clicking here.
---
How do I know if I have PIP breast implants?
If you had your breast augmentation surgery between the years of 1990 and 2010 in any country other than the United States, there is a chance that they are PIP's. Most surgeons give their patients a card that has information about the implants he or she used, so if you have one, check there first. If you never received a card, or if can't find it, contact your surgeon to find out what type of implant was placed. If you can't contact your surgeon, we strongly recommend that you make an appointment as soon as possible to discuss having your implants removed and replaced with a quality pair.
---
Why should I have my PIP Breast Implants removed?
PIP breast implants were manufactured with industrial-grade silicone, which is much different than medical-grade silicone. Medical-grade silicone is produced under strict guidelines of purity and sterility, and is intended for use in many implantable medical devices. Industrial-grade silicone is not produced with any of these standards, and is therefore more likely to contain contaminants and chemicals that are not safe for surgical implantation. Substandard quality silicone was not only used to fill PIP implants, but was also used to manufacture the implant shell, which is believed to be responsible for the higher rate of rupture in PIP breast implants. There is no medical evidence that PIP implants have resulted in any adverse medical conditions, but it is simply a common sense issue that breast implants contaminated with substances that are not meant to be surgically implanted should be removed or replaced before problems develop. Several chemicals in industrial silicone may cause cancer, so waiting until a problem develops could have disastrous consequences.
---
Should I have my PIP Breast Implants replaced with new implants?
Most women will have a better aesthetic result by replacing their PIP implants with medical-grade implants from legitimate manufacturers like Allergan or Mentor. Since natural breast tissue atrophies with breast implants, and since the skin stretches, it may be very difficult for your plastic surgeon to recreate a visually-appealing breast if no implant is replaced.
You should also know that a plastic surgeon who is experienced at breast implant exchange surgery can also make your new implants look better than your old ones by adjusting their position to give you more cleavage, getting rid of ripples and wrinkles, or lifting the breast for a perkier, more youthful appearance. The size and position of your implants can also be adjusted for better symmetry, more cleavage, and less space between your implants.
---
How long does PIP Implant Removal take?
Exchanging your PIP breast implants takes about an hour, and is a much easier procedure than having the original implants placed. For most women, there is much less pain and swelling after the exchange surgery, and the recovery period is much shorter. Many women can go back to work the very next day, and can go back to full physical activity in a week or less.
---
How much does PIP breast implant removal cost?
The cost of the exchange surgery depends on several factors: the experience and location of your plastic surgeon, the implants you choose to replace the PIP's, and whether or not any other adjustments need to be done to give you a better look. Your plastic surgeon will discuss all of these factors with you during your consultation, but you can expect a price range from $4,000-$8,500 depending on whether you decide to simply have the implants removed vs having them removed and replaced with a new pair. A few European countries are offering to reimburse you for the cost of removing PIP implants, but not for replacing them, and as with any government-sponsored reimbursement program, it may take some time to receive a payment.
---
How can I get more information about removing PIP breast implants?
Dr. Nicholas Vendemia performs PIP breast implant removal for women in the New York metro area. We encourage you to contact us online or give Manhattan Aesthetic Surgery a call at 917-703-7069 to schedule a consultation. Dr. Vendemia is a leading cosmetic surgeon in New York City with a reputation for custom care and beautiful results.
View our photo gallery to see before and after images of women like you who had breast implant replacement.