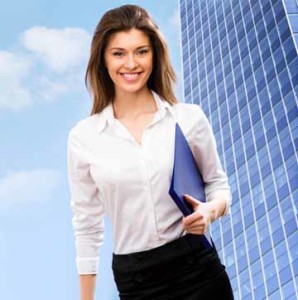 Dr. Nicholas Vendemia is a dedicated plastic surgeon in NYC, providing a wide range of surgical and non-invasive aesthetic procedures. For cosmetic surgery in Manhattan, Dr. Vendemia has established a state of the art practice with advanced equipment and a team of skilled staff. Manhattan Aesthetic Surgery provides innovative procedures for the breast, body, and face for patients in and around New York City.
While most patients who visit Dr. Vendemia for consultation are looking for treatment options to enhance their youthful appearance and beauty, but there is also a segment of women who are motivated to opt for aesthetic procedures due to a desire to achieve more in their careers. Manhattan cosmetic surgery procedures at Dr. Vendemia's practice are also geared to address the specific needs of career oriented women.
Is there a Connect between Looks and Jobs?
It is difficult to say whether physical appearance really makes an impact on the job opportunities and career advancement prospects available to a woman. However, many women employees seem to be convinced that such a connection definitely exists. From their personal experience at the workplace, some of them have formed a clear perception that if the signs of aging show too conspicuously on their face or other areas of the body, it will hurt their chances in their career. Therefore, there is a growing pressure among working women to maintain an aesthetic physical appearance in order to compete in the workplace.
Many of the working women looking for a plastic surgeon in Manhattan or elsewhere are essentially interested in achieving a vibrant and refreshed look. They do not have a desire to appear too 'plastic' or change their looks dramatically by reducing several years off their face or body. Their primary desire is to somehow freeze their current appearance, and now allow the signs of aging to progress rapidly any further. Their goal is that their employers or managers should not perceive them as someone who is 'too old' for a specific assignment because that may undermine their competitiveness at the workplace over a period of time.
Non-invasive Treatments
Cosmetic surgery in Manhattan and other areas continues to be the dominant choice for most women who need effective aesthetic solutions. However, working women are increasingly looking at non-invasive and minimally invasive treatment options as well. Advancements in non-invasive technologies and techniques and approvals from the FDA have paved way for a host of new cosmetic procedures that suit the needs of a busy working woman.
Chemical peels, cosmetic dermal fillers, Botox injections, laser skin tightening, ultrasound lift, radio frequency therapy, and fat freezing treatments are gaining popularity. The key reasons why some working women prefer non-surgical treatments are as follows:
Results are more subtle, natural looking and less dramatic.
Results appear gradually rather than very suddenly in most such treatments.
Recovery period involved is nil or minimal.
Procedure is usually quick, simple and without anesthesia.
Potential risks that are typically associated with a surgery are avoided with these treatments.
Aesthetic Surgery Options
The perceived benefits of non-surgical treatments are many, but the fact remains that significantly effective and long lasting results are usually achieved with surgical treatments. As a plastic surgeon in NYC, Dr. Vendemia provides several custom designed surgical procedures for the breast, body and face. Working women who are in their forties or fifties are usually keen for plastic surgery treatments in order to reduce their signs of aging. Their goal is to look healthy and fit for their middle age, rather than look much younger than they are.
Some of the women actually tell the surgeon that they do not want to remove their facial wrinkles entirely, and would only like to lessen their impact. Surgical procedures such as liposuction, facelift, breast lift, and tummy tuck can be performed in a less extensive manner to ensure the patient achieves the desired look, which is longer lasting and more effective than most non-invasive treatments.
Impact of a Slow Economy
As an experienced plastic surgeon in NYC, Dr. Vendemia has seen a perceptible rise in the number of working women looking for aesthetic treatments during the phase of difficult economic conditions. There is sufficient anecdotal evidence to suggest that many working women believe they can gain that much-needed extra edge in their jobs during tough times with the help of their good looks.
In 2009, the American Society of Plastic Surgeons (ASPS) compiled the results of a survey of 756 women between the age group 18-64, and it was found that many women are of the opinion that cosmetic surgery can help improve their job competitiveness.
Source of Survey: ASPS Press Release
For more information on plastic surgery procedures and treatment Dr. Nicholas Vendemia (Dr. V) performs in New York City / Manhattan visit: