Liquid Facelift
Before and after photos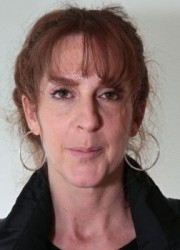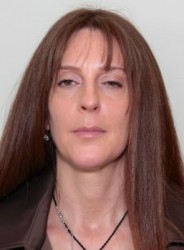 Age: 47Products: Juvederm Ultra Plus, Juvederm Ultra, BotoxProcedure(s): Liquid Facelift
This is a 47 year old woman who wanted to look prettier, younger, and really wanted to rejuvenate her lips and mouth area as much as possible. She had deep creases and wrinkles on, and around, her lips that bothered her tremendously, and made it near impossible to wear lipstick or lip liner.
She underwent a Liquid Facelift procedure that focused mostly on her mouth region, but also on correcting the hollowness under her eyes, and elevating her brows by relaxing the tense muscles around the eyes and forehead. The softest grade of Juvederm (Ultra) was used with a special microneedle to fill each tiny crease around her mouth, and then her lips themselves were augmented for just a bit of natural fullness and plump which smoothed out the wrinkles on the surface of her lips as well. A slightly plumper grade of Juvederm (Ultra Plus) was then used to add some soft voluime back to her undereye areas, and lift her cheeks and lower face ever so slightly. Juvederm Ultra Plus was also used to recontour the area around her chin by hiding the small jowls that were making her chin look larger and more masculine than it actually was. The last step in the proceudre was 35 units of Botox to relax her brows. The result you see here is one week after the procedure, and many people ask us why we made her do her hair differently and wear makeup for her After photo… but the answer is that we didn't! She came into the office looking this way simply because she felt so much more confident and pretty, and this is exactly what we love to see happen.
Before and After the Liquid Facelift procedure by Injecable Specialist Plastic Surgeon Dr. Nicholas Vendemia of MAS. If you would like more information about the Liquid Facelift, or about other injectable treatments offered by Dr. Vendemia, please feel free to give us a call at 917-703-7069 or send us a message by clicking here.