Breast Augmentation
Before and after photos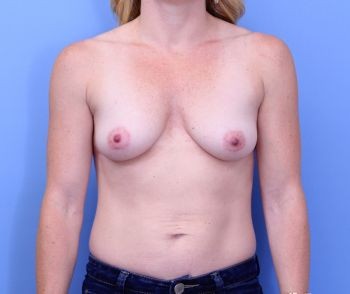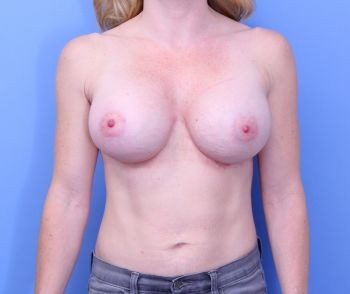 Age: 34Height: 5'3"Weight: 120 lbsImplant: 485cc SiliconeCup Size: B-->DDProcedure(s): Breast Augmentation
This is a 34 year-old woman (5'3″ 120lbs) who wore a B-cup bra, but wanted to be a sexy DD cup instead. Because she is so petite, she elected to have one of the most exclusive procedures developed by Dr. Vendemia at MAS, the Playmate Breast AugmentationTM.
Placing larger size implants in women with small, petite frames is quite a difficult undertaking, and requires special technique and skill to achieve a result that is voluptuous enough to be worth of the Playmate title, but still natural enough to look fantstic on even the tiniest of frames. The result you see here is 6 weeks after her procedure, and it will continue to look better and better over the next 1-2 months as the implants complete their settling phase. Her implants are the newest Inspira highly cohesive gummy bears, 485cc, SRM moderate profile model, and they were placed under the muscle through small incisions in the folds under the breasts using the No-Touch Technique.
Playmate Breast Augmentation by Breast Implant Specialist in New York Dr. Nicholas Vendemia of MAS | Manhattan Aesthetic Surgery.  If you would like more information about breast implants, please give us a call at 917-703-7069 or send us a message by clicking here.