Liquid Facelift
Before and after photos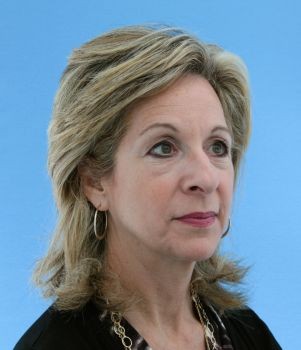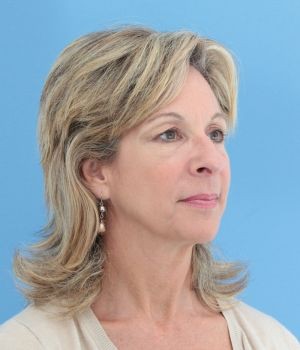 Age: 56Products: Juvederm, Restylane, Radiesse, BotoxProcedure(s): Liquid Facelift
This is a 56 year old woman who wanted a full surgical facelift and eyelid surgery, but she could not afford to take enough time off of work to have the operation. Instead, she opted for the nonsurgical alternative, The LIquid Facelift, which is a highly specialized injectable procedure that takes about 2 hours, and can be done in the office under local anesthesia. Instead of about 2 weeks of downtime with a surgical lift, her downtime was reduced to 2 days with only some minor bruising and next to no discomfort. She had the liquid procedure done on a Friday, and was easily back to work on Monday. This is an excellent procedure for both men and women who want a fairly dramatic rejuvenation when surgery is not an option (which can happen for a variety of reasons such as cost, risk, or downtime).
The Liquid Facelift is not a permanet procedure like the surgery, so most patients have it done once or twice a year depending on the specific combination of fillers used. In this case, Juvederm Ultra, Juvederm Ultra Plus, Radiesse, and Restylane were all used in varying amounts in different parts of the face, as well as Botox to relax the brows and eyes. A total of either syringes of product and 40 units of Botox were necessary to achieve this result, and this is how she looked one week after the procedure. She will still need a surgical lift at some point, but in the meantime, this result is quite acceptable.
This case was performed before Voluma was avaialble, and nowadays that product would be an ideal addition to a Liquid Facelift procedure such as this.
Before and After Nonsurgical Liquid Facelift in New York by Injectable Specialist Dr. Nicholas Vendemia of MAS | Manhattan Aesthetic Surgery. If you would like more information about the Liquid Facelift at MAS, please give us a call at 917-703-7069 or send us a message by clicking here.