Breast Augmentation
Before and after photos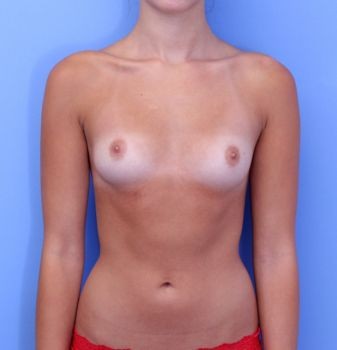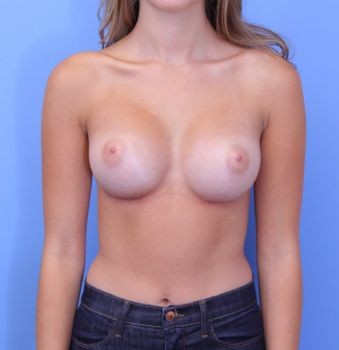 Age: 18Height: 5'6"Weight: 102 lbsImplant: 335cc Gummy BearCup Size: A-->DProcedure(s): Breast Augmentation
This is a 18 year old woman (5'6″ 102lbs) who wanted breast implants with enough size to feel sexy and confident (as is her personality), but while still looking as natural as possible.
And with The Playmate Breast Augmentation Technique, it absolutely does not get any better than this when it comes to breast augmentation surgery! The result you see her is only 4 weeks after surgery, and it is already an incredibly beautiful. sexy, and natural result with completely hidden scars, and a fantastic change from her Before photos. She loves how the implants feel already, even though they will continue to soften and settle for another few months, and she has been wearing a regular underwire bra for 3 full weeks now.
Her implants are Natrelle Style 410FF-335cc textured, anatomic ("teardrop"), gummy bears, which are much larger than would be typically recommended for her ultra petite frame (her bra size preoperatively was a custom fit 26″ band), and that is what the Playmate Technique is all about. The implants are under the muscle.
If you're interested in the Rapid Recovery Breast Augmentation or The Playmate Technique, please give us a call at 917-703-7069 to schedule a consultation.