Breast Augmentation
Before and after photos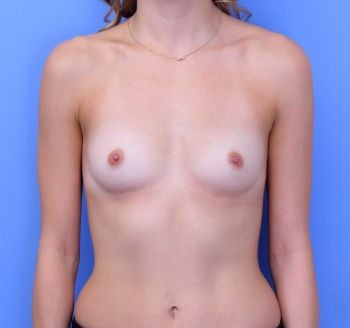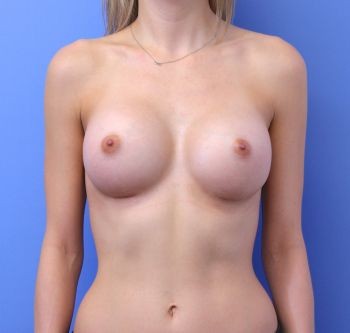 Age: 29Height: 5'9"Weight: 130 lbsImplant: 397cc SiliconeCup Size: A-->Small DProcedure(s): Breast Augmentation
This is a 29 year old woman (5'9″ 130lbs) who went from an A cup to a small D cup with 397cc moderate profile gummy bear silicone breast implants, placed under the muscle (submuscular), through incisions in the fold (inframammary incisions).
Her main concern was getting back to her extremely active lifestyle, so she elected to have the Rapid Recovery Breast Augmentation technique along with the No-Touch Technique. She was back to work on the 4th day after surgery, back to gentle exercise on the 7th day, skiing at 3 weeks, rock climibing, hiking, and scuba diving just a few weeks later, and is now back to everything she loves to do at only 6 weeks after surgery. She has an excellent shape, sexy but still very natural, with a beautiful slope in the upper breast and cleavage area, and a size that is large enough to produce a noticable change, but not so large that it is overwhelming or interferes in any way with her activities.
Results like this with such minimal downtime and such a negligible impact on daily life and physical activity, even in women who push the limits of extreme physical activity,  is the reason why our Rapid Recovery Technique is making quite a name for itself in the New York City area, and in the rest of the country as well.
If you're interested in the Rapid Recovery Breast Augmentation or breast implants in general, please give us a call at 917-703-7069 to schedule a consultation.