Breast Augmentation
Before and after photos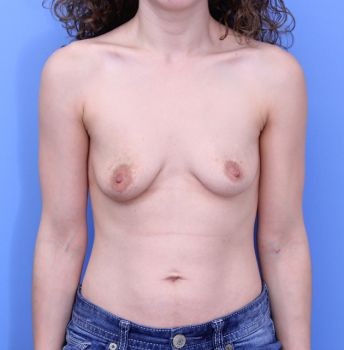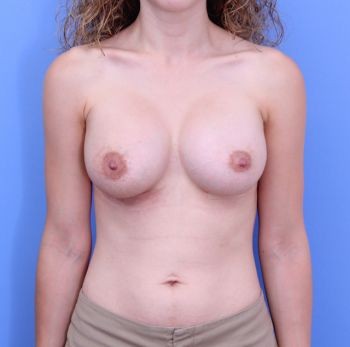 Age: 30Height: 5'1"Weight: 115 lbsImplant: 450cc TeardropCup Size: A-->DProcedure(s): Breast Augmentation
This is a 30 year old woman (5'1″ 115lbs) who opted for a Playmate Breast Augmentation using the gummy bear teardrop shaped implants in a larger size that would typically be recommended for her frame, which is what the Playmate Technique is all about.
Even though she is quite petite, Natrelle Style 410FX-450cc teardrop implants were used. The implant were placed under the muscle through incisions made in the folds under her breasts (which are completely hidden). The result shown here is at only 2 months after surgery, and the results are already outstanding!
A result this natural and beautiful would not have been possible with a round implant, or without the Playmate Technique. 450cc is a very large implant for a women this size, and both the teardrop gummy bear implant and the Playmate Technique contributed to this incredible result, which will only continue to improve over time as the implants have more time to soften and settle.
If you're interested in the Rapid Recovery Breast Augmentation or The Playmate Technique, please give us a call at 917-703-7069 to schedule a consultation.