Breast Augmentation
Before and after photos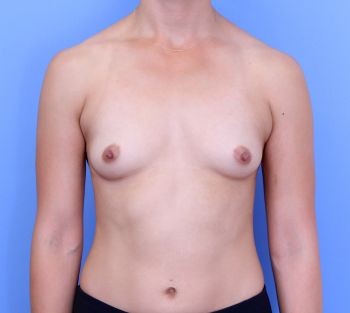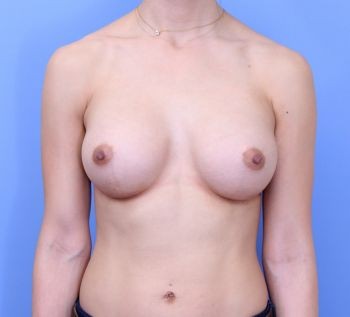 Age: 32Height: 5'9"Weight: 140 lbsImplant: 492cc SiliconeCup Size: A-->DDProcedure(s): Breast Augmentation
This is a 32 year old woman (5'9″ 140lbs) who went from an A cup to a DD cup with 492cc moderate profile gummy bear silicone breast implants placed under the muscle (submuscular) through incisions in the fold under her breast (inframammary).
She wanted to enhance her breasts to be in better proportion to the rest of her frame, and becasue she preferred a larger size implant after seeing a few friends with 400-500cc breast implants, she elected to have the Playmate Breast Augmentation Technique that is designed to allow for larger sizes while still keeping a natural look. As you can see from her After photos, even though she went from an A cup to a DD cup, she still looks incredibly natural and has a beautiful slope in the upper breast.
She was back to work in the fitness industry on the 3rd day after surgery, and wearing a normal underwire bra on the 7th day after the procedure. This is the result at 3 months after surgery.
If you're interested in the Rapid Recovery Breast Augmentation or The Playmate Breast Augmentation Technique, please give us a call at 917-703-7069 to schedule a consultation, or click here to send us a message through our website.