Breast Implant Revision
Before and after photos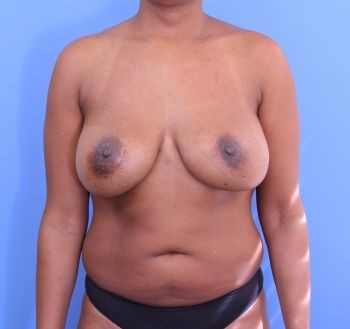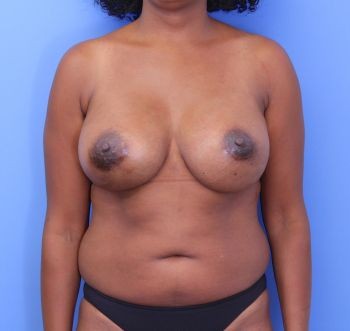 Age: 35Height: 5'5"Weight: 148 lbsImplant: 560cc Gummy BearCup Size: DD-->DDProcedure(s): Breast Implant Revision
This is a 35 year old woman who elected to have her old 450cc saline implants exchanged for teardrop shaped Gummy Bear implants.
She underwent a fairly complicated breast implant revision surgery in which her old implants were removed, the capsules around her old implants were removed as well, and the new implant pockets wre completely reshaped in order to accommodate an implant with a totally different shape and texture. The implants that were removed were smooth, round, high profile 450cc saline, and they were replaced with Style 410FX-560cc teardrop gummy bear implants. An internal breast lift was performed as well, and this is an exceptionally good result given that she did not have a formal mastopexy (breast lift with anchor scars). The After photo was taken at just under 2 months after surgery.
Before and After exchanging old saline implants for gummy bears by Breast Implant Surgeon in New York Dr. Nicholas Vendemia of MAS | Manhattan Aesthetic Surgery.  If you would like more information about breast implant revision surgery, please give us a call at 917-703-7069 or send us a message by clicking here.