Laser Skin Care
Before and after photos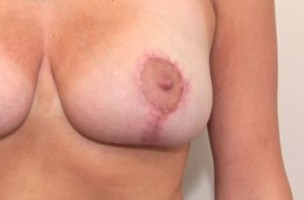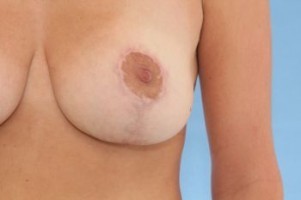 Age: 29Height: 5'3"# of Treatments: 4Procedure(s): Laser for scars
This is a 29 year old women who had a breast lift procedure and was unhappy with the noticable redness of her scars. She elected to have a series of fractional laser treatments to resurface the scars and increase their healing potential. She started her treatments around 4 months after her surgery, which is the perfect time to begin since the scars are still healing. Scars treated with lasers will have the best result if treated within 2 years after the incident that caused the scar (surgery or trauma), but the best results will be achieved within the first 3-6 months. Most treatments of this type are performed 2-4 weeks apart, and there is no downtime after the procedure, which takes about 15 minutes.
Scars that are less than one year old will have the most dramatic response to laser treatments, and 3-5 treatments on average are needed to produce a noticable improvement.
Before and After laser treatments for scars in New York by Laser Skin Care Specialist Dr. Nicholas Vendemia, a plastic surgeon in New York City at MAS. If you would like more information about laser skin care options please give us a call at 917-703-7069 or send us a message by clicking here.