Liposuction
Before and after photos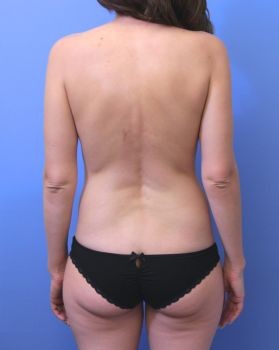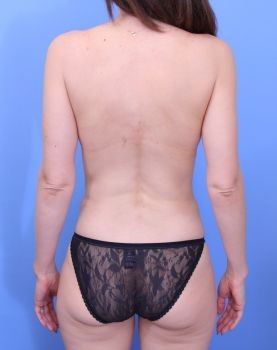 Age: 35Height: 5'6"Weight: 135lbsAreas: 3Volume Removed: 2600ccProcedure(s): Liposuction
This is a 35 year-old mother of two (5'6″ 135lbs) who traveled to New York for the 
Playmate Breast AugmentationTM
 and LipoSculpting of her waist and love handles.
The two procedures were performed at the same time, and the total operative time was about 3 hours. The breast augmetnation was done first, and the liposculpting performed second. She had a great figure to start with, and many would say that she didn't even need liposuction. However, the results are so astonishingly good only 3 months after surgery, I don't think anyone would argue that her waistline and figure are dramatically improved. Her waist is not only smaller, but more shapely and tighter, and she's thrilled with the results.
The difference in her waistline, and even in the apearance of her buttocks from the back is stunning!
For those of you who are interested in infomration about her breast augmentation, her results and statistics are visible in our breast augmentation gallery…
click here
.
Before and After Liposuction and Liposculpting by Lipo Specialist in New York Dr. Nicholas Vendemia of MAS | Manhattan Aesthetic Surgery.  If you would like more information about
Liposculpting
, please give us a call at 
917-703-7069
 or send us a message by
clicking here
.