Liquid Facelift
Before and after photos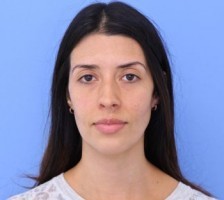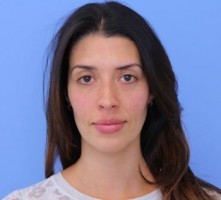 Age: 33Products: Juvederm VOLUMA, Juvederm Ultra Plus, BotoxProcedure(s): Liquid Facelift, Lip Augmentation
This is a 33 year old woman who wanted a younger, more feminine, and more voluptuous look by augmenting her cheekbones, filling her undereye hollows, augmenting her iips, and relaxing her eyes and brows.
She underwent a liquid facelift procedure targetted to the cheekbone area to give her more of a heart shaped face, and plump and lift the apple of her cheek. A total of 4 syringes of Juvederm Voluma were used on her cheekbones, and 2 syringes of Juvederm Ultra Plus were used to recontour her undereyes. Her upper and lower lips were augmented with 1.5 syringes of Juvederm Ultra Plus, but the augmentation was not so much for volume as it was for the smoothing effect that precisely placed filler can have. The shape of her lower lip was also adjusted slightly, and the cupid's bow of her top lip was enhanced to bring out more of the beautiful shape she already had. She also had 40 units of Botox injected into her brows and forehead during this treatment session, so in essence, every area of the face was treated in a single sitting… which is the definition of a Liquid Facelift. The result you see here is IMMEDIATELY after the procedure… that's right… immediately after. She not only looks much prettier and younger in her After photo, but she also looks more mature and incredibly natural (even after having a total of 7.5 syringes of filler injected).
Before and After the Liquid Facelift procedure by Injecable Specialist Plastic Surgeon Dr. Nicholas Vendemia of MAS. If you would like more information about the Liquid Facelift, or about other injectable treatments offered by Dr. Vendemia, please feel free to give us a call at 917-703-7069 or send us a message by clicking here.