Liquid Facelift
Before and after photos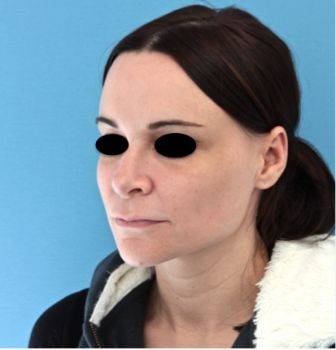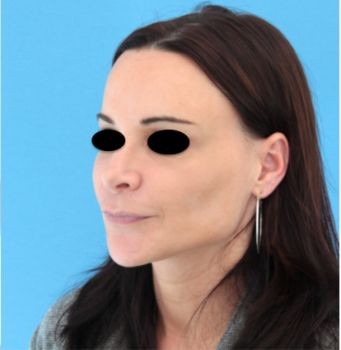 Age: 37Products: Juvederm Ultra Plus, Radiesse, BotoxProcedure(s): Liquid Facelift
This is a 37 year old woman who wanted to look prettier and more feminine. Over the past five years, she says she's lost volume in her cheeks, temples and undereyes creating that hollow, tired appearance that bothers her more than anything else.
She underwent a Liquid Facelift procedure that focused mostly on restoring youthful, lifting, volume to the cheekbone and undereye area, relaxing the heavy brow muscles to open the eyes, and recontrouring the jawline to eliminiate the microjowls forming around her chin and accentuate her naturally amazing profile. Since her bone structure is so strong and beautiful to begin with, Radiesse was used for the mamority of the cheekbone and jawline work becuase it gives a slightly more defined look than other fillers like Juvederm, and that higher definition appearance matched her facial features perfectly. Juvederm was used to fill in the undereye hollows in a softer way than Radiesse can accomplish, and then Botox was used to relax her eyes and elevate her low set brows. The key change for her is that her face took on a more feminine and youthful heart shape after the cheekbone work, and this heart shape removed the aged, somewhat masculine quality of her previously square shaped face. In total, this result required 4 syringes of Radiesse, 2 syringes of Juvederm Ultra Plus, and 50 units of Botox.
Before and After the Liquid Facelift procedure by Injecable Specialist Plastic Surgeon Dr. Nicholas Vendemia of MAS. If you would like more information about the Liquid Facelift, or about other injectable treatments offered by Dr. Vendemia, please feel free to give us a call at 917-703-7069 or send us a message by clicking here.