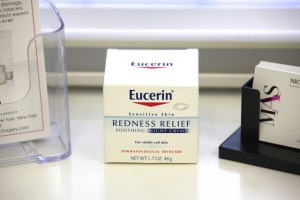 You don't always have to spend top dollar to get the best product. Eucerin's Redness Relief line is excellent, and although it's a little tough to find sometimes, you can get it at just about any higher end drugstore.
Winter weather will dry your skin faster than just about anything, and wind exposure will leave your skin with a red, inflamed look that most of us could do without. A moisturizing night cream can prevent this altogether by giving your skin the moisture it needs to repair itself after being exposed to the elements.
I have very sensitive skin and have found it difficult to find a night cream that does what it is supposed to do without being too heavy or clogging my pores, but Eucerin fixed those issues with this product. Highly recommend it!
Tweet me your winter skin care questions @DrVnyc, or stop in for a consultation! 917-703-7069
Nicholas Vendemia, M.D.
Plastic Surgeon New York
www.MASNewYork.com