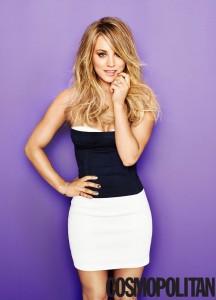 In the May issue of Cosmopolitan, actress Kaley Cuoco said that her decision to have breast augmentation surgery in 2004 was one of the "best decisions I ever made." I applaud Kaley for her candidness about a very private subject, and I'm glad to see someone proud of their decision to have cosmetic surgery. There is a reason why breast augmentation surgery is at the top of list of the most popular and most satisfying procedures year after year… it's a great operation with great results.
If you've been thinking about breast augmentation surgery and have questions about the procedure, please feel free to give us a call at 917-703-7069, or send us a message through our website by clicking here.
Nicholas Vendemia, M.D.
Plastic Surgeon New York
MASNewYork.com
917-703-7069
Follow MAS on Facebook
Follow MAS on Twitter
Photo Credit: Paul Archuleta and Kevin Winter via NYDailyNews.com, Cosmopolitan Magazine
NOTICE: None of the celebrities or individuals discussed here have ever received treatment, surgery, medical advice, or evaluations from any author, physician, surgeon, or representative of this blog. All images and photos in this article represent models only. No actual patients or clients are shown.