Stay up to date with All Things Aesthetic on Facebook by becoming a Fan today!
The MAS Facebook page is incredible because you can find info from all 7 of the MAS blogs, find out about special promotions and procedures, and get invited to MAS-sponsored events!
Become a Fan today! Just click here, and then click the "Like" button at the top of the page. It's that easy!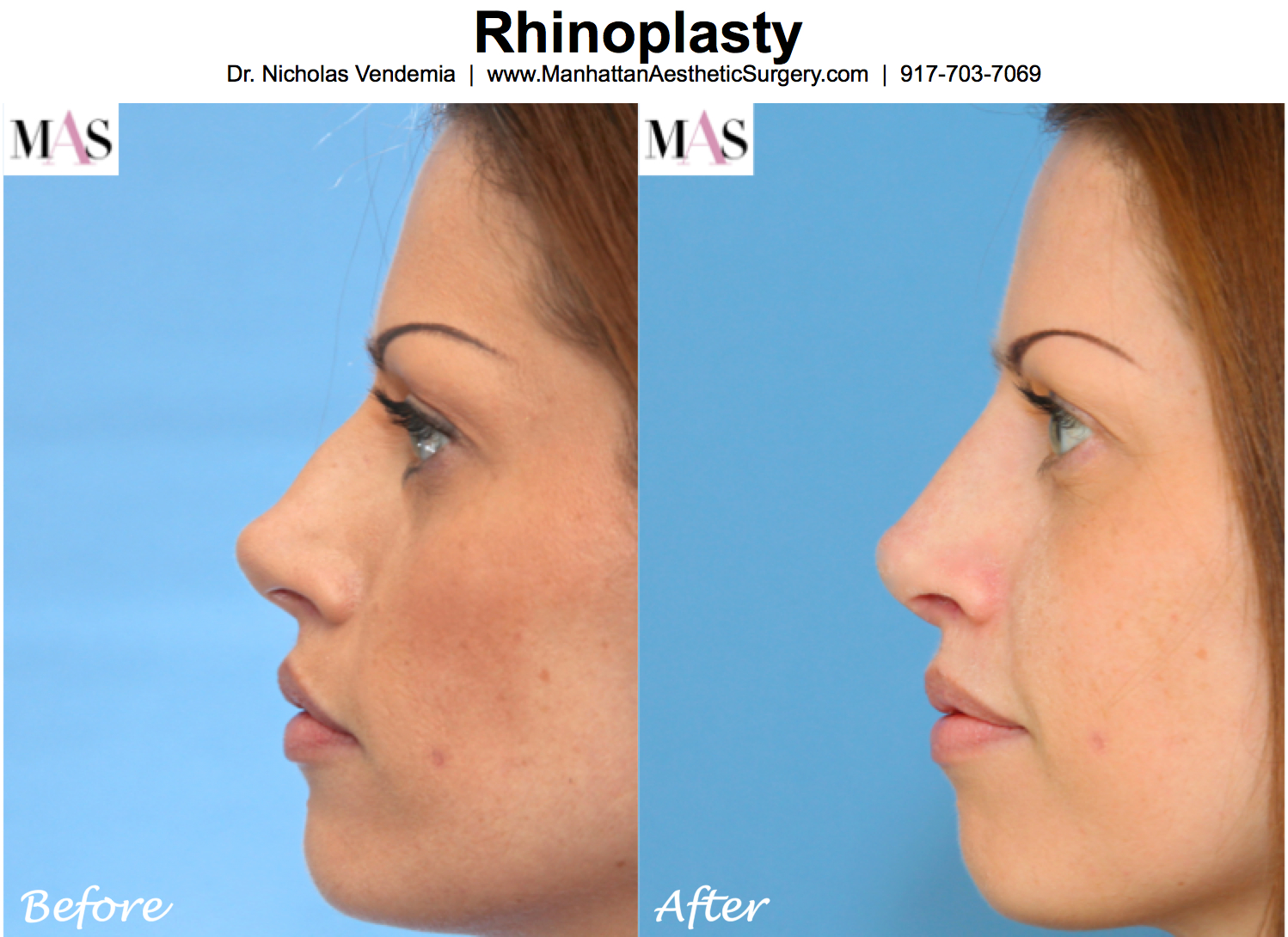 This is a 33 year old woman who wanted to improve her profile by getting rid of the "bump" on the bridge of her nose, which is called a dorsal hump reduction, and softening the appearance of her tip by reshaping the delicate cartilages there.
This is the result at only ONE WEEK after a QuickComfort Rhinoplasty… no bruising… very minimal swelling… and the result will continue to improve for the next 6 months!
Feel free to give a call or text at 917-703-7069, or send us a message through our website if you have any questions or if you're interested in scheduling a consultation!