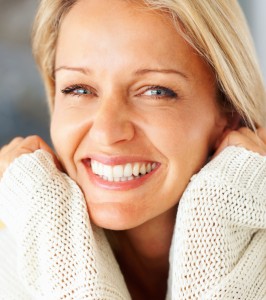 Youthful skin doesn't last forever. Unfortunately, neither does a facelift.
Most men and women will see the result of their face or neck lifts for 8-10 years, and with proper care, you may be able to enjoy the benefits of a facelift even longer.
Check out these these five tips for maintaining your facelift results.
---
1. Avoid Sun Exposure
Sun damage is one of the most aggressive accelerators of aging skin. Harmful UV rays can discolor your skin, create freckles and destroy collagen and elastin, increasing chances of sagging. Use a clinical grade sunscreen, preferably one with Zinc Oxide, for maximum protection from both UVA and UVB rays to avoid the drying and damaging effects of the sun on your newly rejuvenated skin.
2. Don't Smoke
Smoking dries out skin, creates uneven coloring and reduces levels of Vitamin A. Additionally, smoking can cause course lines around the mouth, and may even contribute to broken blood vessels around the mouth and nose. Quitting smoking (or not starting at all) is critical for maintaining a youthful look.
3. Keep a Healthy Diet
Healthy skin starts on the inside by staying hydrated and eating lots of fresh fruit and vegetables. In particular, foods containing Vitamin C, Vitamin E, beta-carotene and selenium nourish your skin for a healthy glow.
4. Incorporate Regular Nonsurgical Treatments
Many injectable and laser treatments can extend facelift results by stimulating collagen production, increasing elasticity and maintaining moisture levels, while combining BOTOX® with a facelift can help keep dynamic wrinkles at bay for longer. BOTOX® plus injectable fillers can also enhance your facial contours to combat volume loss and sagging.
5. Adopt a Medical-Grade Skin Care Routine
Your at-home skin regimen plays a big role in preserving your facelift results. Clinical skin care products have been scientifically developed to deliver visible results. In addition to a cleanser, toner and moisturizer, a skin specialist can assist you in selecting additional products for your own customized skin care routine.
---
Nicholas Vendemia, M.D.
Plastic Surgeon New York
MASNewYork.com
Like MAS on Facebook
Follow MAS on Twitter
NOTICE: The information presented here is meant for entertainment and/or educational purposes only, and should never be considered as a statement(s) of fact, instructions, or medical advice. None of the celebrities or individuals discussed here have ever received treatment, surgery, medical advice, or evaluations from any author, physician, surgeon, or representative of this blog. No actual patients or clients are shown unless stated as such in the article.