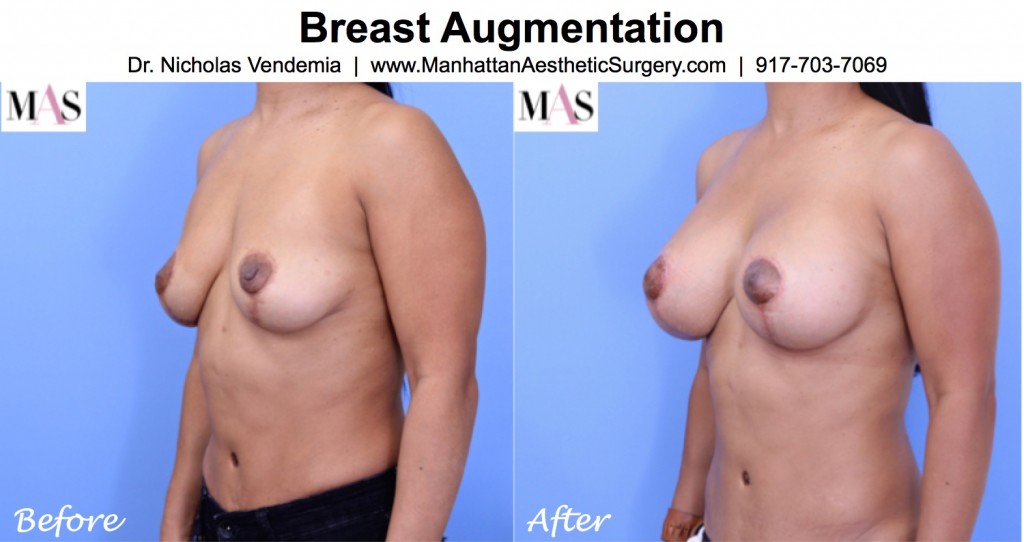 Breast lift procedures can sometimes leave women frustrated with a lack of cleavage and perkiness 3-6 months after the operation.
The results can look quite good initially, but over a relatively short period of time the breasts can stretch, sag, and droop in a way that makes it difficult to create the cleavage that most women were hoping for after investing the time and money in a mastopexy procedure. Breast augmentation can be performed after breast lift surgery to restore the perkiness and cleavage in a more permanent way, and when performed by a plastic surgeon who specializes in breast implants, the procedure can be extremely satisfying with a simple recovery and no additional scarring. A secondary procedure may also give you a chance to have unsightly scars revised, or to even out asymmetric areolas, both of which occur frequently after breast lifts.
If you are not satisfied with the results of your breast lift, consider learning more about breast implants after breast lift surgery. It's an excellent option for many women who wish their lifted breasts had stayed "lifted" for a longer period of time.
---
---
Nicholas Vendemia, M.D.
Plastic Surgeon New York
MASNewYork.com
Like MAS on Facebook
Follow MAS on Twitter