Breast Augmentation
Before and after photos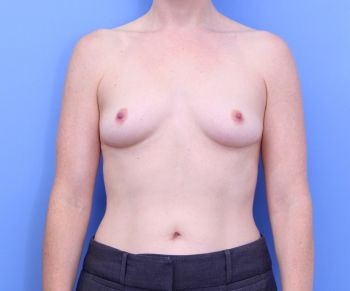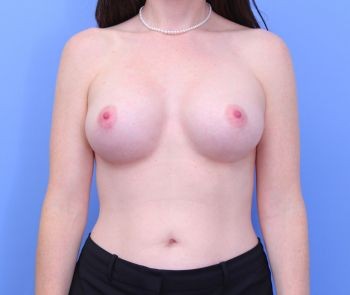 Age: 39Height: 5'2"Weight: 115 lbsImplant: 335cc Gummy Bear SiliconeCup Size: A-->Full CProcedure(s): Breast Augmentation
This is a 37 year-old woman (5'2″ 115lbs) who had been considering breast augmentation surgery for years, but was torn between the smooth round implants, and the textured teardrop implants. She ultimately decided on the teardrop gummy bears, and this is her result at 6 weeks after surgery. The decision to use the teardrop implants was a good one for her. It gave her the freedom to use a slightly larger size than she would have been comfortable using with a round implant without having to worry about having too much cleavage at the top of her chest. The teardrop implant protects against unnatural cleavage by virtue of the sloped upper pole shape that holds even after it is placed inside the body. The teardrop implants also have an incredibly natural feel, so natural that many women (and men) cannot tell the difference between an augmented breast and a natural one.
Her implants are Natrelle Style 410FF-335cc gummy bear silicone placed under the muscle through inframammary incisions that are very well hidden.
Before and After Breast Augmentation by Breast Implant Specialist in New York Dr. Nicholas Vendemia of MAS | Manhattan Aesthetic Surgery.  If you would like more information about breast implants, please give us a call at 917-703-7069 or send us a message by clicking here.