Breast Augmentation
Before and after photos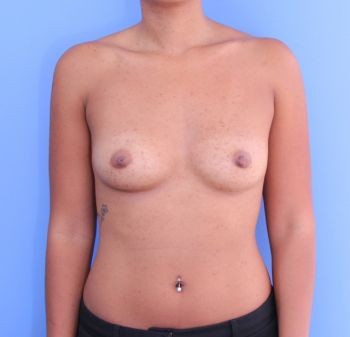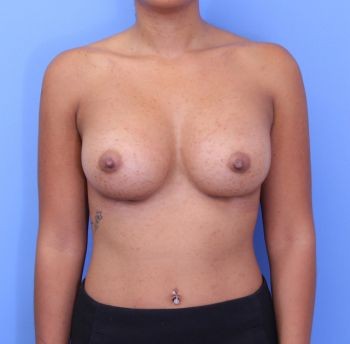 Age: 29Height: 5'9"Weight: 160 lbsImplant: 425cc Gummy Bear SiliconeCup Size: B-->DProcedure(s): Breast Augmentation
This is a 29 year-old woman (5'9″ 160lbs) who wanted a gummy bear breast augmentation for a natural looking size increase that balanced out the rest of her frame. One of the most important things to her was having cleavage in the center, and the Gummy Bear teardrop shaped implants do an amazing job with that like no other implant can.
The result you see here is at only 4 weeks after surgery, and although the implants have another few months of stretching and settling, the result is already fantastic. Her implants are Natrelle Style 410 Gummy Bear teardrop shaped silicone, 425cc full profile. The implants are under the muscle, and her scars are well hidden in the folds under the breast even though this After photo was taken so early in the course of healing.
Before and After Gummy Bear Breast Augmentation by Breast Implant Specialist in New York Dr. Nicholas Vendemia of MAS | Manhattan Aesthetic Surgery.  If you would like more information about breast implants, please give us a call at 917-703-7069 or send us a message by clicking here.