Breast Augmentation
Before and after photos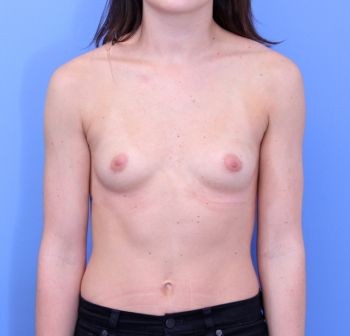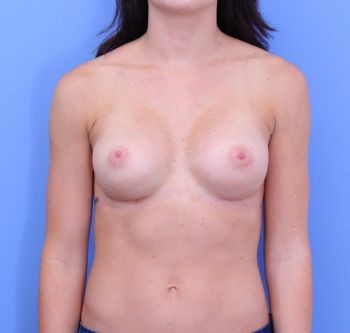 Age: 26Height: 5'6"Weight: 120 lbsImplant: 410cc TeardropCup Size: A-->DProcedure(s): Breast Augmentation
This is a 26 year old woman (5'6″ 120lbs) who underwent a Gummy Bear breast augmentaiton using the Playmate Breast Augmentaiton Technique to allow for a larger size than typically recommended for her pettie frame and small starting breast size.
Her implants are Natrelle Style 410 Gummy Bear Teardrop, extra-high projection (FX), 410cc. The implants were placed under the muscle through inframammary incisions, and this is the result at 4 months after surgery.
This is one of the most beautiful breast augmentation results possible. The balance of the teardrop shaped implant between the upper and lower pole fullness is as perfect as it gets, and the overall shape of the implant is just so much more natural than even the best result from a round implant. The gummy bear tear drop implants also have a significantly more natural feel, and far less rippling than saline or even smooth round silicone implants.
If you're interested in the Rapid Recovery Breast Augmentation or The Playmate Technique, please give us a call at 917-703-7069 to schedule a consultation.