Breast Augmentation
Before and after photos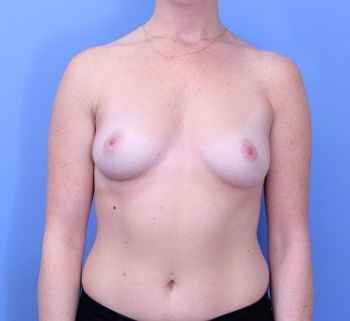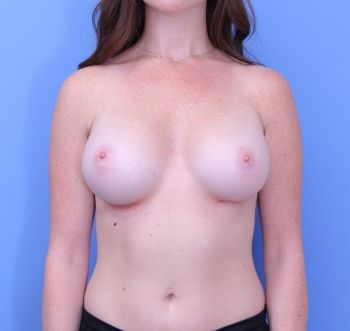 Age: 26Height: 5'4"Weight: 115 lbsImplant: 410cc TeardropCup Size: A-->DProcedure(s): Breast Augmentation
This is a 26 year old woman (5'4″ 115lbs) who originally wanted to be a DD cup using a smooth, round Inspira implant and the Playmate Breast Augmentation Technique, but after considering all of her options, and the advice of Dr. Vendemia, ultimately decided on using a Gummy Bear Teardrop implant instead.
This is a beautiful example of what can be accomplished with The Playmate Breast Augmentation Technique, and how incredible the new teardrop gummy bear implants look! A look that is not only this sexy, but also this natural, cannot be accomplished with a round implant, and certainly not without using the Playmate Technique to ensure proper position of the implant on the chest.
This is the result at 4 weeks after surgery, but she was unbelievably happy with how they looked on the very first day after the procedure. She has been wearing a regular underwire bra for three weeks, had full range of motion of her arms over her head on the same day of the procedure, and was back to work in less than a week. Her implants are Natrelle Style 410FX-410cc textured, anatomic ("teardrop"), gummy bears. They are under the muscle (submuscular), and we placed through inframammary incisions (in the fold under the breast) that are perfectly hidden in the shadow of the folds.
If you're interested in the Rapid Recovery Breast Augmentation or The Playmate Technique, please give us a call at 917-703-7069 to schedule a consultation.