Liposuction
Before and after photos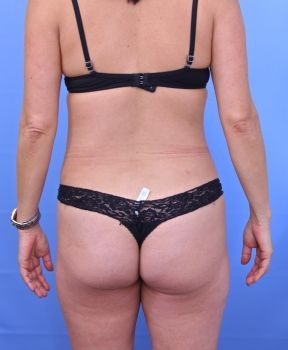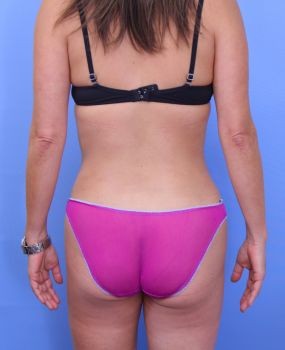 Age: 49Height: 5'4"Weight: 135lbsAreas: 4Volume Removed: 3500ccProcedure(s): Liposuction
This is an example of revision liposuction and first-time LIpoSculpting in a 49 year old woman who had liposuction performed several years ago by another surgeon that she was "reasonably happy" with, but wanted a more dramatic waistline. She also has some minor soft tissue contour irregularities that were corrected in the revision liposuction procedure, and then her waist was sculpted from the front, back and sides to give her more of a feminine, hourglass shape that is quite beautiful even at only 3 months after the procedure. Her waistline will continue to tighten and shrink over the next 12-16 months as more of the surgical swelling goes away and the collagen fibers in the skin regenerate.
She had a total of four areas of liposculpting performed (abdomen, love handles, hips, and outer thighs), and 3.5 liters of fat was removed.
Before and After Liposuction and Liposculpting by Lipo Specialist in New York Dr. Nicholas Vendemia of MAS | Manhattan Aesthetic Surgery.  If you would like more information about liposculpting, please give us a call at 917-703-7069 or send us a message by clicking here.