Liposuction
Before and after photos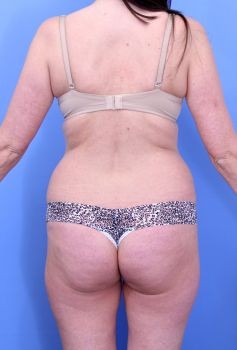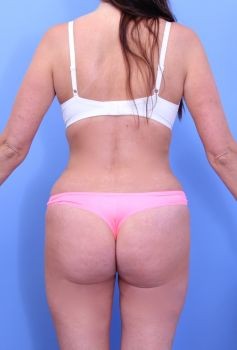 Age: 33Height: 5'6"Weight: 145lbsAreas: 5Volume Removed: 5000cccProcedure(s): Liposuction
This is yet
another
example of the life-changing results that are possible with our exclusive 
Liposculpting
techniques.
This is a 33 year old woman who struggled with her "spare tire" her whole life. It runs in her family, and no matter how much dieting and exercising she did, it never seemed to go away. Using several specially designed cannuals, and meticulous technique, her body was transformed into a more feminine, more shapely, and far more attractive figure that you see here.
She had a total of four areas of liposculpting performed (abdomen, love handles, and outer thighs, inner thighs, lower buttocks), and 5.0 liters of fat was removed. This is the result at give months after surgery, and she will continue to shrink and tighten all the way out to 12-14 months.
Before and After Liposuction and Liposculpting by Lipo Specialist in New York Dr. Nicholas Vendemia of MAS | Manhattan Aesthetic Surgery.  If you would like more information about Liposculpting, please give us a call at 917-703-7069 or send us a message by clicking here.