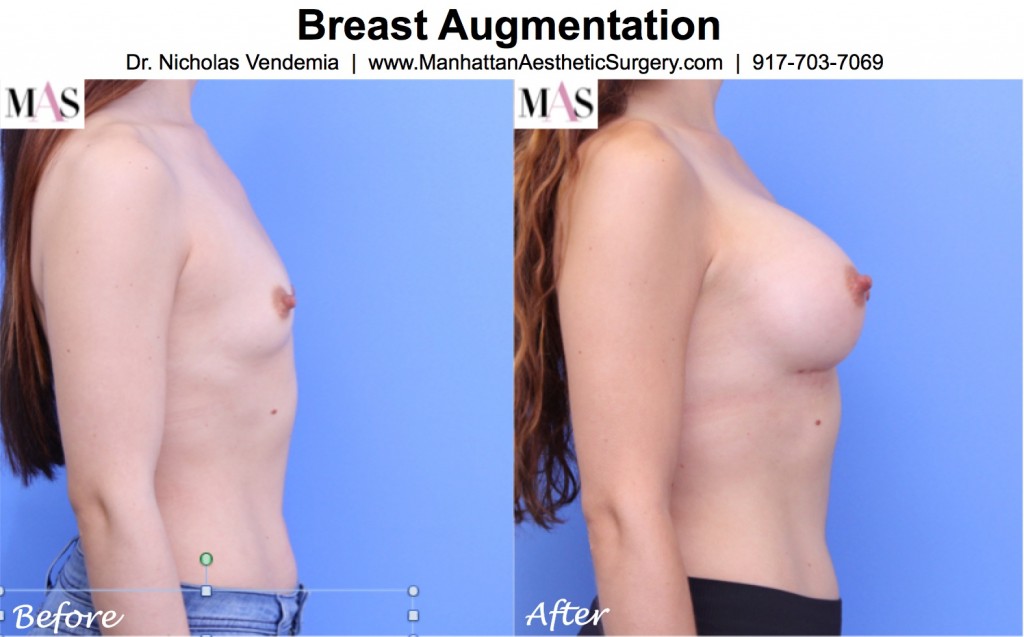 Many women wonder how soon new breast implants start looking good, and here is a great example.
This is a 32 year old woman who had a Playmate Breast AugmentationTM with Natrelle teardrop gummy bear (Style 410, Full Height, Full Projection) 335cc breast implants, under the muscle. This is the result at only three weeks after surgery. The skin below her nipple will continue to stretch and round out over time, the implants will continue to soften, and continue to look better and better all the way to a full two years after her procedure.
Her procedure was quite difficult in that she had so little natural breast tissue to begin with, and because she was using a sizable breast implant with a great deal of projection. Cases like this are our specialty here at MAS, and this is where the Playmate Technique shines as one of our most popular offerings.
Would you like a result like this?
Feel free to give us a call at 917-703-7069, or send us a message by clicking here.
Nicholas Vendemia, M.D.
Plastic Surgeon New York
MASNewYork.com
Like MAS on Facebook
Follow MAS on Twitter