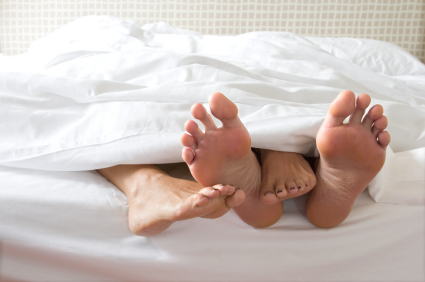 A survey study among members of the popular QA site RealSelf.com found that a significant percentage of women with breast implants report that their sex lives improved after the procedure.
61% reported having sex more frequently

70% reported having a more satisfying sex life overall
While the finding of this study aren't surprising, it's still nice to know that breast augmentation surgery produces such benefits that often times can't be predicted or measured. It makes sense that boosting a woman's self esteem would translate into a more enjoyable and active sex life, just as anything that makes a person more attractive would.
Although the study didn't specify this, I am guessing that a significant percentage of these women would describe their experience as having their sex lives restored or renewed rather than enhanced. At least 40% of my breast augmentation patients are women married with children who don't necessarily want an augmented look. Instead, they simply want the fullness and cleavage they used to have before they had kids. It's also quite common to rejuvenate the abdominal area at the same time with a combination of procedures that is commonly referred to as a Mommy Makeover. A mommy makeover includes a breast augmentation to restore the cleavage and fullness lost during pregnancy and breast feeding,  and an abdominplasty (tummy tuck) to remove excess abdominal skin, stretch marks, and repair split abdominal muscles for a flatter, tighter stomach and a smaller waist.
Obviously breast augmentation surgery is not a magic bullet for everyone who is having trouble in the bedroom, but it can be a welcome boost for many women who would feel more confident with an enhanced version of themselves, or with a rejuvenated version of their younger, pre-baby, body.
If you have any questions about breast augmentation or breast implants in general, feel free to schedule a consultation by calling our office at 917-703-7069, or by messaging us here.
Nicholas Vendemia, M.D.
Plastic Surgeon New York
MASNewYork.com
917-703-7069
Follow MAS on Facebook
Follow MAS on Twitter
Photo Credit: iStockPhoto