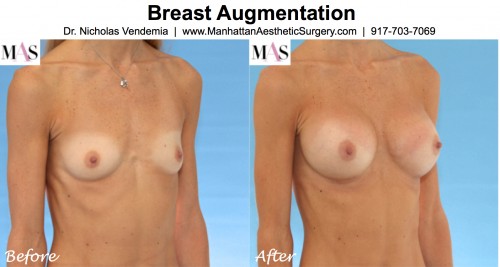 We love to share our Before & After pictures, so here is one of our latest and greatest! Absolutely gorgeous result 6 weeks after a breast augmentation!
At first glance this may seem like an easy surgery, but this is actually one of the toughest breast augmentations: a very petite woman who is in very good shape and wants a large size implant. It is extremely difficult to achieve a natural look with this combination of factors, but as you can see, it is possible. She underwent a submuscular (under the muscle) breast augmentation with a 397cc (full C cup) silicone implant, and this is the download joomla 5 template result at only 6 weeks after surgery with only about 80% of the stretching complete. Over the next 6 weeks, her result will improve even more as the bottom half her breast completes it full stretch and the implants rotate down into an even more natural position.
If you have any questions about breast augmentation surgery, please don't hesitate to give us a call at 917-703-7069, or contact us through our website by clicking here.