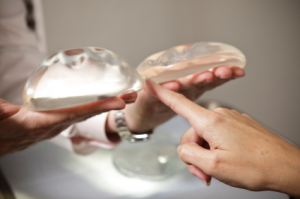 Dr. Nicholas Vendemia is an experienced plastic surgeon providing a wide range of cosmetic surgery procedures, including breast augmentation. Patients in and around Manhattan, New York City have an opportunity to receive state of the art treatments at his plastic surgery practice.
Dr. Vendemia uses proven and innovative surgical techniques to achieve the best outcomes for his patients. In case of breast augmentation surgery, he highly recommends the use of advanced quality silicone implants for safe and desired aesthetic results.
See Breast Augmentation Before and After Photos
Right Choice of Implants
As an experienced cosmetic surgeon in NYC, Dr. Vendemia believes that the choice of breast implants has an impact on the final outcome of the procedure. Therefore, he recommends no compromises when choosing the type and quality of implants. The implant cost is essentially only a part of the overall cost of breast augmentation. Therefore, it may not be an advisable approach to put the entire procedure at risk just to save on the costs of implants.
Cost Comparison between Saline and Silicone Implants
Breast augmentation plastic surgery can be performed with either saline or silicone breast implants. Dr. Vendemia recommends the use of high quality silicone implants to his patients in and around Manhattan, New York City. As a cosmetic surgeon, he likes to educate his patients about the pros and cons of both saline and silicone implants in order to help them make the appropriate choices.
The cost of silicone implants is typically higher by about $1,000 or more when compared to saline implants. In fact, some of the latest FDA approved qualities in highly cohesive silicone gel implants may be a little more expensive in comparison to traditional saline implants. However, Dr. Vendemia says that comparing the outcomes of breast augmentation cosmetic surgery with silicone implants to those of saline implants will be like comparing apples to oranges.
Advanced silicone implants such as Gummy Bear are produced with a highly cohesive silicone gel core, which makes them extremely safe and form stable. With the high safety standards of the latest qualities of highly cohesive silicone implants, plastic surgeons such as Dr. Vendemia recommend their patients to opt for these implants, even if they are relatively more expensive when compared to traditional saline implants.
Cost of Breast Augmentation
The overall cost of a Rapid Recovery Breast Augmentation procedure offered by Dr. Vendemia may range between $6,000 and $8,500. The actual cost will depend on the nature of surgery involved and other factors. High quality silicone implants, as recommended by Dr. Vendemia, may cost in the range of $3,000 or above. In comparison, the cost of saline implants may be only about $2,000. The cost of implants may also vary depending on the choice of size, shape, texture, and the particular FDA-approved manufacturer.
Finance Options
A range of financing options is available to patients looking for silicone implant breast augmentation. In many cases, the option may involve a period of zero interest for qualified applicants. Monthly installments may be as low as $200 in several cases.
For more information on cosmetic surgery procedures and treatments Plastic Surgeon, Dr. Nicholas Vendemia (Dr. V) performs in New York City / Manhattan visit: