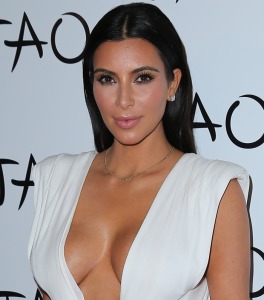 If you ask me, I would say that Kim Kardashian's 34th birthday bash in Las Vegas this past weekend was a big success…
… not because of her gorgeous white dress… and not because of the huge amount of press the event brought in. It was a success because Kim looked better than she's looked in several years. It's no secret that Kim is a fan of plastic surgery, and until now she's been looking a little over the top, particularly with her Botox, cheeks, and lips. All of those seem to have been brought back under control without taking away from her usual ultra-voluptuous Hollywood look.
Keep reading for a breakdown of which plastic surgery procedures are working for her right now, and what she might be able to do better in the future to keep this look going through the rest of her 30's and 40's.