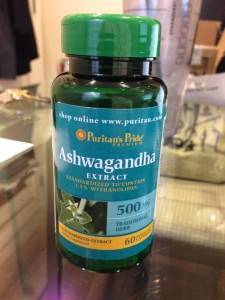 With today's ever-expanding world of health supplements, pills, and drinks, it's becoming harder and harder to know what to avoid before cosmetic surgery or injectable procedures. Nearly every health supplement on the market will cause a blood thinning effect similar to over the counter NSAID medications like aspirin and ibuprofen, so we recommend that our patients stop taking everything except Tylenol and any necessary prescriptions for at least one month prior to surgery. We used to believe that a period of two weeks was enough to dissipate any blood thinning effects, but recent experience has taught us that there are some obscure health supplements that may still have effects on bleeding even longer than that. Here is a list of the most common trouble makers that everyone should avoid prior to surgery or advanced injectable procedures:
NSAID's.

Aspirin, Motrin, Aleve, Ibuprofen, Naproxen, Mobic, and any medication containing any of these common stand alone NSAID's can cause serious bleeding during surgery. If you need to take any of these regularly because of arthritis or other types of chronic pain, speak to your doctor about switching to Celebrex prior to surgery. Celebrex may control your joint pain just as well without the bleeding risk, so it's worth inquiring about it.

VITAMINS AND HERBALS.

We used to itemize the list of herbals that can be an issue, but the list is now too long for that to be an option. If you want to be safe, just stop all of your vitamins and herbals one month before surgery.

GREEN TEA.

This is a big one to avoid. Green tea is a very powerful blood thinner and should be avoided in all forms, even simple ones like Snapple and other brand name drinks. Green tea extract is particularly powerful, and is an ingredient in many vitamin preparations and herbal remedies.

RED YEAST EXTRACT.

This is another very powerful blood thinner that is important to avoid. If you follow the above instructions about not taking any pills other than your necessary prescription medications, this should be a non-issue, but if you attempting to be selective about what you are going to stop taking, anything that includes Red Yeast Extract is an absolute no-no.

ASHGAWANDHA EXTRACT.

This is one of the most powerful herbal blood thinners that I have seen, and it's blood thinning effects are present for a very long time after the last dose. You need at least one month off of this extra to be safe for surgery, but with the powerful effects I've seen first-hand, I would recommend even longer.

HERBAL TEAS.

Most herbal teas contain at least one of the above ingredients, and many of them contain several of these. If you drink tea regularly, this could certainly cause enough of a blood thinning effect to be problematic.
If you have any questions about preparing for cosmetic surgery, or about a medication in particular, please give us a call at 917-703-7069, or send us a message by clicking here.
Nicholas Vendemia, M.D.
Plastic Surgeon New York
MASNewYork.com
917-703-7069
Follow MAS on Facebook
Follow MAS on Twitter
Photo Credit: Manhattan Aesthetic Surgery LLC