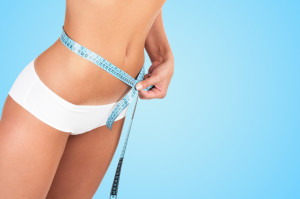 Manhattan Aesthetic Surgery provides a wide range of surgical and non-surgical procedures for the face, body, and breast in New York City. It is an established Manhattan cosmetic surgery practice, having a team of skilled staff led by Dr. Nicholas Vendemia, an experienced plastic surgeon in NYC. Liposuction is one of the key procedures provided at the facility.
Dr. Vendemia has developed innovative approaches for various procedures in cosmetic surgery in Manhattan. Some of his signature procedures include the Rapid Recovery Breast Augmentation™, QuickComfort Rhinoplasty™, and LiteTouch Liquid Facelift™. A former champion wrestler and bodybuilder, Dr. Vendemia completed his residency in plastic and reconstructive surgery at Weill Cornell Medical Center in New York.
What is Liposuction?
Liposuction is a plastic surgery procedure designed to slim and re-shape targeted areas of the body with surgical removal of excess fat deposits. It can help a patient achieve improved body proportion and more defined contours. It is a typically recommended procedure for people who are in good health and have maintained a fair level of body fitness with regular exercise and diet, but still suffer from localized fat deposits and disproportionate contours. This condition may not be due to a sedentary lifestyle or fat-rich diet, but probably due to genetic factors.
Liposuction can target such specific fat pockets that do not respond to diet and exercise. Some of the common areas of the body where this procedure is effectively performed include thighs, buttocks, hips, waist, back, arms, neck, chest, calves, ankles, inner knee, chin and cheeks. Liposuction may sometimes be performed alone, while at other times the surgeon may recommend additional cosmetic surgery procedures such as breast reduction, facelift or tummy tuck along with it.
Will it Reduce Body Weight?
It is important to understand that liposuction is a fat reduction plastic surgery procedure, and not a weight loss surgery. While some patients may lose weight marginally with liposuction, it is not the primary goal. The procedure is designed to reduce stubborn fats from specific areas in the body.
Patients are expected to maintain a decent level of fitness and practice healthy eating habits before and after the procedure. Those who need to lose weight may discuss their needs with the plastic surgeon, who may recommend a specific weight loss surgery or other natural methods to lose weight.
Who is a Right Candidate for Liposuction?
The right candidate for liposuction is someone whose body weight ranges within 25 to 30 percent of their ideal weight as per height. Excessively overweight or obese candidates may not be accepted for this procedure. A good candidate will have a reasonable level of health and fitness. The plastic surgeon will evaluate the medical history and current medical condition to ensure that there is nothing that may cause an obstruction in healing or pose risk during the surgical procedure.
The candidate will have to quit smoking for several weeks before and after the surgery. Any drug allergies will also be assessed prior to the procedure. Patients with realistic expectations and clear goals from the surgery usually achieve most satisfying outcomes. The surgeon will also discuss with the candidate regarding his or her willingness to maintain a balanced diet and regular exercise after liposuction. Results can be maintained for the long term only with an active lifestyle and healthy eating. Liposuction is not a replacement for exercise or diet.
Weight Loss Prior to Surgery
Candidates who are excessively overweight or obese may discuss with the plastic surgeon regarding the possibility of losing weight and then going for liposuction. Depending on the patient's condition, the surgeon may advise them the appropriate approach. Some patients may lose weight through another weight loss surgery, and wish to follow it up with liposuction for more defined contours and proportion.
If there is a problem of excess loose skin following weight loss, the surgeon may combine liposuction with a body contouring procedure to remove excess skin for better results. In any case, the body weight needs to be stable for a fair amount of time before the surgeon may accept the candidate for liposuction. In a few cases of moderate overweight, weight loss regimen may be pursued even after liposuction, and a regular health and fitness program may be followed to prolong the benefits of liposuction.
Liposuction at Manhattan Aesthetic Surgery
Dr. Nicholas Vendemia, an experienced plastic surgeon in NYC, provides state of the art facilities for Manhattan cosmetic surgery, including liposuction. Dr. Vendemia is a fellowship trained plastic surgeon in Manhattan. Patients in and around New York City have an opportunity to receive innovative plastic surgery treatments that Dr. Vendemia has developed on his own.
For more information on plastic surgery procedures and treatment Dr. Nicholas Vendemia (Dr. V) performs in New York City / Manhattan visit: