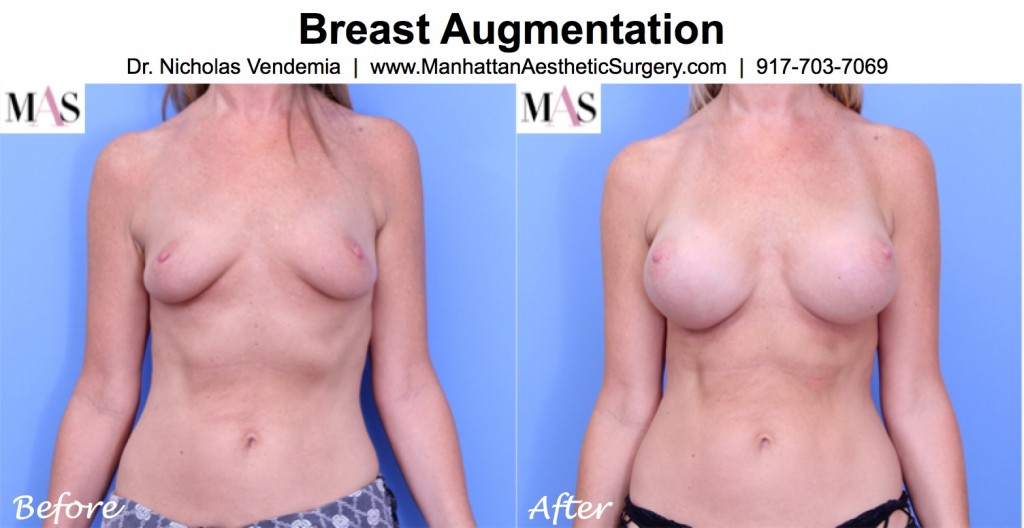 Widely spaced nipples and areolas is a common issue with women of all ages, and many of these women wonder if breast augmentation can treat this problem.
The answer is both Yes and No. Breast implants cannot decrease the space between widely spaced nipples, but it can improve the appearance of the breasts and torso so much that this wide space is not so noticeable. The only way to physically decrease the space between the nipples is to perform a breast lift style operation that results in scars all the way around the areolae, which is usually not an attractive option for most women who are interested in breast augmentation where the scars are normally so well hidden.
Keep in mind that widely spaced nipples is a very different issue from widely spaced breasts and/or breast implants. An excessively wide space between breast implants is a very unattractive look, and is very easy to avoid with appropriate implant selection and surgical technique. This is not the same issue as widely spaced nipples though, so try not to confuse these two concepts.
For another case study like this, please click here.
---
How can I get more information about Breast Augmentation?
Feel free to give us a call at 917-703-7069, or send us a message by clicking here Or read more about the procedure on our main information page here.
---
Nicholas Vendemia, M.D.
Plastic Surgeon New York
MASNewYork.com
Like MAS on Facebook
Follow MAS on Twitter
Photo Credit: Manhattan Aesthetic Surgery LLC
---