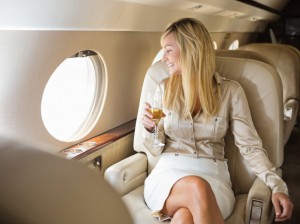 We have had the good fortune of seeing a truly international clientele in our New York City breast augmentation practice, and one of the most common questions our clients ask is "When can I travel after my procedure?"
There are several considerations to traveling after surgery to make sure you're traveling safely after any elective cosmetic procedure, and as long as you pay attention to these considerations early travel is always a possibility.
Keep Reading to find out more about what you should be thinking about when traveling after breast augmentation surgery…
How soon after breast augmentation can I travel?
The absolute minimum time that we advise patients in our practice to wait is 1 week, but it's always safest to wait 2 weeks before any kind of serious travel. The first two weeks are the most critical in terms of healing and attending follow up visits with your surgeon, so waiting at least that amount of time before taking a trip is definitely a good idea. That being said, there is nothing wrong with taking a short trip that is close enough to your doctor for you to return in a reasonable amount of time if a problem develops, and as long as you can make it back for your next scheduled follow up visit without too much of a hassle.
What should I watch out for when traveling after breast augmentation?
Luggage. You won't be allowed to lift anything heavier than 5-10lbs until 2 weeks after surgery, so any trip that requires luggage is probably not a good idea unless you can make arrangements not to carry anything yourself.
Overhead bins. Lifting anything heavy into an overhead bin within 2 weeks of surgery is a no-no, and you also need to be mindful about falling luggage at the end of a trip. Any piece of luggage that might happen to fall onto your chest could easily cause serious damage to a healing surgical area, so most of the time it's not worth the risk.
Other passengers. Just like you should be careful of unpredictable events like luggage falling from overhead bins, you also need to be careful of unpredictable people. No one except you will know that you've just had surgery, and they certainly won't be paying any more attention to you than they normally would. Getting bumped in the chest by an errant elbow or backpack could cause a lot of damage or discomfort. This is also a consideration for traveling on the subway or train if you live in or near a large city.
Your destination. Taking a flight longer than 3-4 hours within 2 weeks of surgery is not a good idea because your body is in a slightly inflamed state that predisposes you to blood clots on long trips, so long trips of any kind are not a good idea, even if all of the above items are not a problem. Likewise, you should also consider how much effort you'll have to expend to reach your final destination after getting off the plane. Rushing to get luggage (even if you're not carrying it yourself) and to catch cabs or trains is bound to cause problems within 2 weeks of surgery, so don't forget that your trip doesn't end as soon as the plane lands. In addition, while it's tempting to book a beach vacation for the time that you're recovering, it's not a good idea to spend time in hot weather or in the sun right after surgery. Heat and sunshine will lead to a tremendous amount of additional swelling and discomfort, and will surely prolong your recovery period.
Can I go through security scanners with breast implants?
Yes, it is possible to pass through airport security scanners with breast implants.
Is airplane cabin pressure a problem for breast implants?
No, as long as you've waited at least a week after your surgery, cabin pressure shouldn't cause any problems for you.
I don't see my traveling question here. What should I do?
If you need more information about traveling after breast augmentation surgery, please feel free to give our office a call at 917-703-7069, or send us a message by clicking here.
Nicholas Vendemia, M.D.
Plastic Surgeon New York
MASNewYork.com
917-703-7069
Follow MAS on Facebook
Follow MAS on Twitter
Photo Credit: istockphoto