– by Karin Ruiz, Patient Coordinator at Manhattan Aesthetic Surgery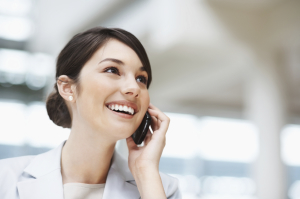 Consultation fees are a hot topic in the cosmetic surgery industry, and since there is so much variability when it comes to who charges, how much they charge, and what the fees actually pay for, I wanted to shed some light on this subject for those of you considering a consultation with us.
At MAS, we do charge consultation fees because we believe that everyone's time is valuable… especially yours. We treat our consultations like making a reservation for a first-class airline ticket. You can't reserve your seat without paying the fee, but once it's confirmed, your spot is guaranteed. You won't be flying standby wondering whether or not you'll actually get to make the trip, and you won't be holding your breath to see who else might be sitting in your seat when you get on the plane. Our consultation fee allows us to reserve your time exclusively for you, and for us to keep wait times to a few minutes or less for over 98% of our visits. You'll always have a welcoming atmosphere, plenty of time with the doctor, and a seamless, efficient experience from start to finish.
If you want more specific FAQ's about consultation fees, please give us a call at 917-703-7069 or keep reading to see a list of commonly asked questions about consultation fees…
---
FAQ's about consultation fees for plastic surgeons:
Click any of the links below to jump to the section you are most interested in, or simply continue scrolling to learn more about why many of the top plastic surgeons charge consultation fees…
---
What does the consultation fee pay for?
The belief that physicians make money off of consultation fees is mostly an urban legend in New York. Consultation fees pay for time… the time of a large group of professionals that you are asking to reserve a portion of their time for you. Similarly to how you pay for your attorney's time, your hair stylist's time, and your massage therapist's time, their fees allow them to guarantee that they will be available for you at the time you request, and for them to be prepared to provide the level of service you expect when you arrive. The fees in our practice pay for the resources necessary to make your visit as seamless and pleasant as possible with little to no waiting, no paperwork, and a full hour of time with the doctor himself, not his assistants, residents or fellows. We understand that your time is just as valuable as ours, so when you reserve the appointment you can be confident that you'll bee seen on time, and that you'll have our undivided attention during your visit.
---
Why do some doctors offer free consultations?
Just because we charge consultation fees doesn't mean that we believe that everyone should, and fortunately you have a choice in this matter since some doctors do not charge for their time. What you must be aware of in those situations is that all bets are off about what you can expect. Most offices that offer free consultations will not reserve each appointment time for a single person. They will will book 2 or 3 people in every time slot and hope that not all of them will show up. As you might imagine, it doesn't always work out that way, and this is how you end up waiting several hours to see the doctor, and then perhaps he only spends a few minutes with you. You may not get any individual attention, you might experience flared tempers and frustrated faces when wait times escalate and the doctor's time becomes stretched too thin, and you may end up leaving with the feeling that even though your consultation was free, you just wasted 3-4 hours of your day. While this scenario may be acceptable to some, we feel that the overall experience is better if we have the resources and the time set aside for you, and only you, in exchange for a nominal consultation fee.
---
Can the consultation fee be applied towards the cost of the procedure?
This is a very important question to ask any doctor's office that charges consultation fees. In our practice, the answer is yes, the consultation fee can always be applied towards the cost of any procedure or treatment discussed during the consultation.
---
What methods of payment are acceptable for consultation fees?
Since consultation fees are all about streamlining and convenience, we have a number of ways to complete your reservation with the doctor:
By Phone. We can process the payment in 30 seconds or less while you're on the phone scheduling with us, and you'll receive a receipt by email or text message almost immediately.
By Email. If you don't have your credit card on you at the time, or if you're making calls in a hurry between meetings, we can email you an invoice to process your payment whenever it's convenient for you that day. As with phone payments, you'll receive a receipt by email almost immediately, and that receipt will serve as your official appointment confirmation.
Through our Online Store. If you would rather have nothing go through your Inbox, and you don't have the time to pay by phone, you can click here to make your payment directly through our online store. And as with every other payment method, your email receipt will serve as the official confirmation for your appointment.
---
Are consultation fees refundable if I change my mind or if I have to reschedule?
Yes, consultation fees are refundable as long as you give us 48 hours notice if you decide to cancel or reschedule. Of course we understand that emergencies and other unexpected events can happen after that 48 hour mark, so we are always willing to work with you for a honest reason that justifies doing so, but this is understandably at the discretion of the MAS staff.
---
Why should I pay a fee if I'm not sure that I want to do the procedure yet?
We get this question quite often, and the answer is that the consultation fee is not the same as the procedure fee. The consultation fee pays for the time spent with the doctor before the procedure so that you can get the information you need to make a decision about whether or not you want to do it. And while we understand that you may have had other consultations where you paid a fee to see the doctor for only a few minutes, that is not the case in our practice. You can plan on spending 45-65 minutes with the doctor (not his assistants, residents or fellows), you will spend very little time (if any) in the waiting room, and you will be very well informed about the doctor, about your procedure, and about the finances involved in your decision. If you are interested in more detail about this, please refer back to the first FAQ discussed in this article by clicking here.
---
I know exactly what I want so why do I have to pay a fee?
While you may know what procedure you are interested in, we hope that you value the doctor's expertise and input on the details and/or alternatives that you may or may not be aware of. If you have had other consultations, you know that doctors may have different opinions and techniques available for you, and it is important to not only allow time for the doctor to make a meaningful assessment of your goals, to give you an adequate physical examination to determine if you a candidate for the procedure, and to answer any new questions that his views may elicit, but also to allow time to discuss other important issues like risks, follow up visits, and finances, all of which can vary widely between offices. Regardless of how confident you are in the surgical plan you are seeking, it still takes time to make sure you feel comfortable with the doctor, for him to explain his recommendations to you, and to make sure everything is done according to the meticulous standards for safely and the highest quality results that we uphold at Manhattan Aesthetic Surgery.
---
Is it ever possible to have the consultation fee waived?
Yes, if you have some flexibility in your schedule, we will occasionally waive a consultation fee for last-minute openings in our schedule, so you can always call us the day before and see if anything is available. In addition, we do offer promotions through our blog, so make sure to subscribe at the top left corner of this page, and follow us on Facebook, Twitter, and Pinterest to be sure you get notified when a promotion is active.
---
Karin Ruiz
Patient Coordinator Manhattan Aesthetic Surgery
www.MASNewYork.com
Like MAS on Facebook
Follow MAS on Twitter
---