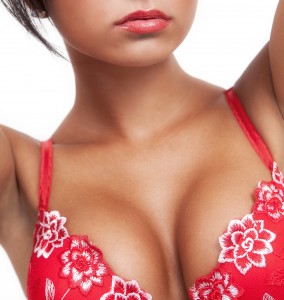 Some degree of sagging in the breasts is normal and often due to age, weight fluctuations or pregnancy. In addition to bringing the breasts lower on the body, sagging can alter the shape and texture of the breasts. The Laser Bra Breast Lift is an innovative technique designed to lift the breasts into a youthful shape and position. Here are three benefits of the Laser Bra Lift.
1. Faster Surgery & Shorter Recovery Period
Through the use of advanced laser technology, the Laser Bra Lift procedure takes up to 40 minutes less than a traditional breast lift surgery. Furthermore, the use of lasers may even decrease swelling and bruising following the surgery and help to sterilize the surrounding breast tissue, making for a shorter and more comfortable recovery period.
2. Longer Lasting Results
One of the greatest benefits of the Laser Bra Lift is its propensity for long lasting results. While a traditional breast lift cannot fully secure the breasts against the effects of gravity, the Laser Bra Lift actually creates an internal support structure that both shapes and lifts the breasts simultaneously, offering long-lasting benefits with no additional risk or downtime.
3. Use of Natural Tissue
Unlike internal bras that use mesh made of plastic and other material, the Laser Bra Lift uses your own breast tissue to form a support structure. In the procedure, a specially designed laser is used to tighten the breast skin into a soft and supple internal bra, which is then sutured into place. By using your own tissue instead of foreign objects, the Laser Bra Lift provides a more natural, longer-lasting result.
---
Nicholas Vendemia, M.D.
Plastic Surgeon New York
MASNewYork.com
Like MAS on Facebook
Follow MAS on Twitter
NOTICE: The information presented here is meant for entertainment and/or educational purposes only, and should never be considered as a statement(s) of fact, instructions, or medical advice. None of the celebrities or individuals discussed here have ever received treatment, surgery, medical advice, or evaluations from any author, physician, surgeon, or representative of this blog. No actual patients or clients are shown unless stated as such in the article.