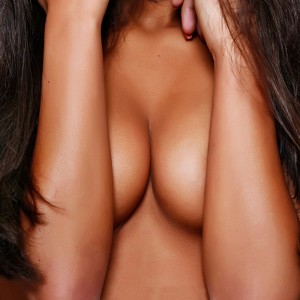 Changes in diet, weight fluctuations, pregnancy and age can all affect the placement of breasts, but that doesn't mean you're stuck with a sagging figure. Here are four ways a breast lift can re-boost your assets.
1. Restores a Youthful Figure
Many women who undergo breast lift surgery are pleased to find that they can once again enjoy the perkier silhouette they had when they were younger. A breast lift can bring the position of the breasts up to a higher placement on the torso and heighten the bust line, reshaping breast tissue to give a rounder, more youthful appearance.

2. Improves Texture and Firmness
Another benefit of a breast lift is the ability to add firmness and improve texture of the breasts. A breast lift is not only about lifting the breasts up, but also about reshaping tissue into natural-looking contours. The newly shaped and tightened breasts can have a smoother texture and added firmness as a result.
3. Can Adjust Areola and Nipple
Many women who experience sagging develop stretched-out areolas as a result. Additionally, the nipple can sometimes drop below the natural crease under the breast or become off-center. In a breast lift, your surgeon can adjust the nipple position as needed, as well as resize the areola for a more proportionate look.
4. Can Be Combined with Implants for Added Volume
In addition to sagging, some women also experience a loss of breast volume as they age. For women who feel that their breasts have become deflated, or who simply would like a larger breast size, combining a breast lift with implants may be a one-fix solution. These two surgeries can be combined into a single procedure, preventing the added downtime typical of two surgeries.
---
Nicholas Vendemia, M.D.
Plastic Surgeon New York
MASNewYork.com
Like MAS on Facebook
Follow MAS on Twitter
NOTICE: The information presented here is meant for entertainment and/or educational purposes only, and should never be considered as a statement(s) of fact, instructions, or medical advice. None of the celebrities or individuals discussed here have ever received treatment, surgery, medical advice, or evaluations from any author, physician, surgeon, or representative of this blog. No actual patients or clients are shown unless stated as such in the article.