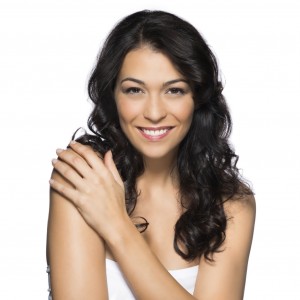 Laser technology provides men and women with a new breadth of effective treatment for a variety of skincare concerns. With innovative techniques and the ability to focus on small details, lasers can deliver solutions to a wide range of common skin problems. Here are four skincare concerns that lasers can correct.
1. Sun Damage
Sun damage is one of the most common complexion concerns among men and women of nearly all ages. Fortunately, sun damage only penetrates the surface layer of the skin, making laser correction an effective method of erasing spots and freckles to reveal the untouched layer of skin underneath.
2. Acne Scars & Imperfections
Laser treatment can focus on red and pink scars, minimizing their appearance so that they blend into the surrounding skin. Patients typically require three to five treatments to reach their ideal results with smoother skin, less noticeable scars, and smaller pores.
3. Fine Lines & Wrinkles
Using infrared energy to heat the dermal layer, the MaxIR Infrared Laser Skin Tightening System can smooth out fine lines and wrinkles around the cheeks, eyes and neck. This treatment is often used in BOTOX® Laser Eye Treatment™ for relaxing the brow muscles and tightening the delicate skin surrounding the eyes at the same time.
4. Skin Tone & Texture
Laser treatments can be an excellent method of improving uneven pigmentation and texture of the skin. By penetrating the surface layer of the skin, the natural healing system is stimulated and new skin cells are created to replace the old ones, resulting in refreshed skin tone and smoother texture.
5. Rosacea
Lasers are a necessary (but commonly overlooked) part of the treatment for rosacea. Topical creams and gels are usually not powerful enough to control even moderate cases of rosacea, and customized laser treatments like OPL (Optimized Pulsed Light) can make all the difference in the world.
---
Nicholas Vendemia, M.D.
Plastic Surgeon New York
MASNewYork.com
Like MAS on Facebook
Follow MAS on Twitter
NOTICE: The information presented here is meant for entertainment and/or educational purposes only, and should never be considered as a statement(s) of fact, instructions, or medical advice. None of the celebrities or individuals discussed here have ever received treatment, surgery, medical advice, or evaluations from any author, physician, surgeon, or representative of this blog. No actual patients or clients are shown unless stated as such in the article.