Breast Implant Revision
Before and after photos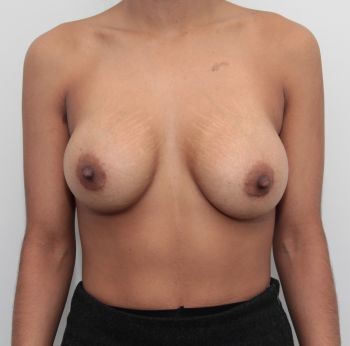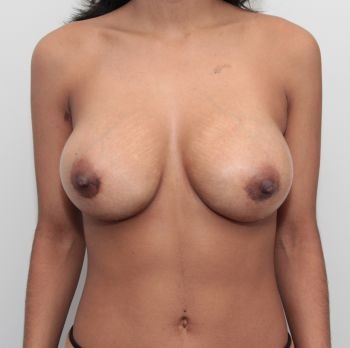 Age: 27Height: 5'2"Weight: 105 lbsImplant: 397cc SiliconeCup Size: C-->DProcedure(s): Breast Implant Revision
This is a 27 year old woman who wanted her PIP implants removed and exchanged with a slightly larger sized, safer, quality-made implant (unlike PIP's). She also wanted her implants to be closer together for a sexier cleavage line, but she didn't want the change to be noticeable in clothing. Her old 305cc PIP implants were removed and replaced with a soft, natural pair of moderate profile 397cc highly cohesive gel (gummy bear) silicone implants. You can see that she has better symmetry, a larger size that fits her chest dimensions more appropriately, and less space between the implants for better cleavage. If you know anyone who had their breast implants placed outside of the United States in the past 20 years, please urge them to have them removed if they are PIP Breast Implants, or if they do not know what brand the implants are.
Because the recovery after breast implant exchange surgery is so short, she was back to normal activities the very next day, and the After photo you see here was taken on the 6th day after the procedure.
Before and After PIP Breast Implant Removal by Breast Implant Specialist in New York Dr. Nicholas Vendemia of MAS | Manhattan Aesthetic Surgery.  If you would like more information about breast implant revision surgery, please give us a call at 917-703-7069 or send us a message by clicking here.