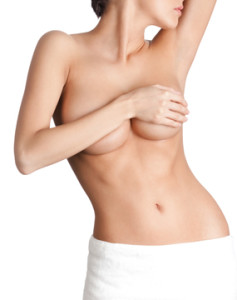 According to the figures collected by the American Society of Aesthetic Plastic Surgery (ASAPS), more than 10 million cosmetic surgical and non-surgical procedures are performed each year in the United States by certified doctors. It is critically important that such a procedure should be performed by a qualified and experienced plastic surgeon to ensure you achieve results in line with your expectations. When it comes to cosmetic surgery in Manhattan, NYC you may choose Manhattan Aesthetic Surgery, one of the most reputed facilities in the area.
The facility is headed by plastic surgeon,  Dr. Nicholas Vendemia. He specializes in both surgical and non-surgical cosmetic treatments and makes use of the very latest techniques and technologies to deliver the safest and best results. New York City attracts visitors from all over the country and the world, which brings a wide range of patients to Dr. Vendemia's Manhattan cosmetic surgery facility. His experience with various procedures helps his patients receive the results exactly according to their expectations and aspirations.
State of the Art Facility
Manhattan Aesthetic Surgery in New York City is a boutique practice with state of the art facilities to provide a very wide range of customized and general cosmetic treatments. The exquisite and relaxed office ambience and concierge off-hour appointments along with a very warm and friendly staff will make sure that you feel completely comfortable and welcome from the moment you walk through its doors.
Merging Art and Science
Patients looking for cosmetic surgery in Manhattan can have a unique opportunity to receive treatment at Dr. V's facility. The opportunity is unique because Dr. V is a plastic surgeon who applies the principles of art along with the best practices of science almost literally. His passion for treating his profession as an art is visible right from how he engages with his patients to how he performs in the OR.
Dr. V has an exceptional talent in the area of drawing, sculpture and photography. His gifted ability in these areas is something that makes his aesthetic surgery skills above the ordinary. He brings a whole new dimension to plastic surgery with his creative and artistic approach. For patients in need of Manhattan cosmetic surgery, Dr. V may be the best choice to help achieve their goals.
Manhattan Aesthetic Surgery provides the most comprehensive range of plastic surgery, cosmetic surgery and non-surgical procedures in New York City. A list of the key procedures performed at the facility is provided as follows:
Body
Abdominoplasty
Arm Lift (Brachioplasty)
Brazilian Butt Lift
Buttock Augmentation
CoolSculpting by Zeltiq
Liposuction
Love Handle Lipo™
Mini-Tummy Tuck
Injectables
Skin Care
Silicone Scar Therapy
Skin Cancer Screening
Spider Veins (Sclerotherapy)
The MAS Magnifique Facial™
The Sun Spot Series™
Breast
Breast Augmentation
Breast Augmentation w/Lift
Breast Implant Removal
Breast Implant Replacement
Breast Implant Revision
Breast Lift
Breast Reduction
Inverted Nipple Repair
Laser Bra Lift
Skin Care
Silicone Scar Therapy
Skin Cancer Screening
Spider Veins (Sclerotherapy)
The "Go See" Facial™
The MAS Magnifique Facial™
The Sun Spot Series™
Laser Procedures
IPL (Intense Pulsed Light Therapy)
Laser Eye Lift
Laser Fat Reduction
Laser for Broken Capillaries
Laser for Facial Veins
Laser for Hand Rejuvenation
Laser for Hyperpigmentation
Laser for Melasma
Laser for Skin Tightening
Laser for Sun Damage
Laser for Sun Spots
Laser Hair Removal
Laser Liposuction
Laser Scar Revision
Laser Skin Resurfacing
Laser Vein Treatments
LiteTouch Botox Laser Eye Treatment™
LiteTouch Laser Facial™
LiteTouch Laser Liquid Facelift™
LiteTouch Laser Skin Resurfacing™
LiteTouch Laser Skin Tightening™
MAS Signature Procedures
Lapel Lift™
Laugh Line Lift™
LiteTouch Botox Laser Eye Treatment™
 LiteTouch Laser Facial™
LIteTouch Laser Skin Resurfacing™
LiteTouch Liquid Facelift™
Love Handle Lipo™
MAS for Men
Abdominal Etching
Calf Implants
Chin & Jawline Enhancement
Deltoid Implants
Facial Fracture Repair
Gynecomastia
Face
Blepharoplasty (Eyelid Surgery)
Cheekbone Enhancement
Cheek Implants
Chin Implant
Earlobe Repair
Facelift
Facial Implants
LiteTouch Botox Laser Eye Treatment™
LiteTouch Laser Facial™
LiteTouch Liquid Facelift™
Moh's Surgery Closure
Skin Cancer Surgery
Otoplasty (Ear Pinning)
Scar Revision
Innovation, proven results and total patient satisfaction are the hallmarks of Manhattan Aesthetic Surgery in NYC. Schedule a convenient appointment today and make way for your renewed aesthetic appearance.
For more information on plastic surgery procedures and treatment Dr. Nicholas Vendemia (Dr. V) performs in New York City / Manhattan visit: