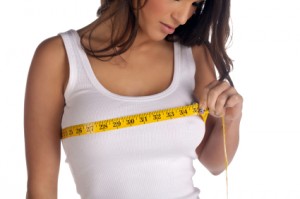 As a specialist in breast augmentation, aesthetic plastic surgeon Dr. Nicholas Vendemia is happy to answer any questions you might have about enhancing your breasts. Below you'll find some of the most commonly asked questions from patients at MAS about breast enlargement so you can feel ready to move forward with your own surgery.
#1. Am I a candidate for breast augmentation?
If you're unhappy with a small breast size, or you've noticed changes in the shape or size of your breasts after weight loss or pregnancy, you may be a good candidate for breast augmentation. Women can also use breast implants to improve symmetry, or to restore the natural volume loss that can occur with aging. It's important to be in good general physical and mental health, and to have realistic expectations about what breast augmentation can achieve for you.
#2. How do I choose the right breast implant size?
Picking the perfect implant size can feel like a lot of pressure. That's why Dr. Vendemia schedules two pre-surgery consultations, giving him plenty of time with you to discuss your ideals for surgery. You can also try on implants in the office to help narrow down sizes and profiles that feel right for you. Dr. Vendemia also recommends bringing in some photos of your dream look to better help him gauge the implant size, type and profile that will help you meet those goals.
#3. Can I get large breast implants and still have a natural look?
Many surgeons will tell you that more moderately sized implants are a must for natural-looking breast augmentation results, but not every woman wants to compromise on size. For this reason, Dr. Vendemia developed the Playmate Breast Augmentation™. By taking extra care to take more precise steps during surgery, Dr. Vendemia is able to achieve a very flattering look using extra large or high-profile implants.
#4. Which breast implants are better: silicone or saline?
While a small number of women still choose saline implants, cohesive silicone gel implants (nicknamed "gummy bear" implants) are by far the more popular choice for breast augmentation nationwide. Silicone implants look and feel more natural, are lighter than saline implants and won't show wrinkles under the skin after placement. Silicone breast implants also last longer than saline, and the soft (but solid) gel won't leak if the outer shell develops a breach.
#5. Is there any way I can "try out" breast augmentation before committing?
Dr. Vendemia offers the 24 Hour Breast Augmentation™ for women who want to enhance their figure temporarily, either for a special occasion or as a precursor to long-term breast enlargement. During the procedure, Dr. Vendemia injects a sterile saline solution into the breasts to boost cup size and enhance cleavage. Over the next day or so, the body naturally absorbs the saline and your breasts return to normal again. Since the procedure is nonsurgical and only requires an injection, you don't have to worry about scars or downtime.
#6. How soon can I return to work after breast augmentation?
While the recovery period after traditional breast augmentation usually means several weeks of pain, swelling and time off work, Dr. Vendemia's Rapid Recovery Breast Augmentation™, gets you back to real life within 24 hours, and back to work in less than a week, all without using any harsh prescription pain killers.
---
How can I get more information about breast augmentation?
Feel free to give us a call at 917-703-7069, or send us a message by clicking here if you need more information about Botox or if you would like to schedule a consultation to discuss your options for improving the appearance of your eye and brow area.
---
Exclusive Breast Augmentation Procedures offered by New York Plastic Surgeon Dr. Nicholas Vendemia
We are one of the few practices in the world that focuses almost exclusively on breast augmentation surgery, and Dr. Vendemia's results match his commitment to continued innovation in breast augmentation surgery for the least amount of downtime combined with the highest level of safety and the most predictable outcomes. We're looking forward to meeting you for your consultation, and to adding you to our ever-expanding list of women who got better results than they ever imagined with one of our exclusive and innovative techniques.
We also encourage you to View our Breast Augmentation Photo Gallery to see the incredible results that real patients have achieved in our practice with our exclusive and innovative approach to breast augmentation surgery.