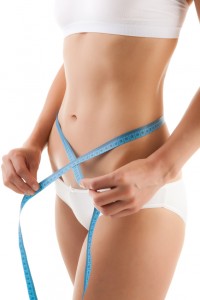 2014 was a big year for cosmetic surgery in the United States! A total of 15.6 million procedure were performed on both men and women, and the overall satisfaction rate has never been higher. The same is true at Manhattan Aesthetic Surgery where we specialize almost exclusively in Breast Augmentation and LipoSculpting. Our Before & After photos have never looked better, and our client satisfaction has been off the charts.
Keep reading to find out what the Top 5 Surgical and Nonsurgical procedures were for 2014, and for our comments on how each of these procedure fits into our practice…
---
The Top 5 Surgical Procedures
Breast augmentation (286,254 procedures). This is our top specialty, and for a good reason… our results are consistently outstanding, and the overall experience couldn't be better. With signature techniques like The Rapid Recovery Breast Augmentation™, The Playmate Breast Augmentation™, and The Natural Breast Augmentation™, we offer an elite-level result for just about every body-type, breast size, and aesthetic goal. If you're interested in seeing what all the hype is about, take a look at our Breast Augmentation photo gallery by clicking here.
Nose reshaping (217,124 procedures). Rhinoplasty surgery is another one of our top procedures, and it's very often performed as a combination procedure with breast augmentation surgery. The recovery for both procedures is very comparable, so the combination works particularly well together. To learn more about rhinoplasty, please click here. We also offer a Liquid Rhinoplasty option that can yield excellent results for certain individuals without surgery.
Liposuction (210,552 procedures). We've taken liposuction to another level with our signature technique that we like to call LipoSculpting™. The difference between the two procedure is not just semantics… there is an actual, visible, difference in the overall results when an special shaping and sculpting plan is developed before surgery during the consultation, an unique artistic eye is applied to the surgery by the surgeon, and a special customized set of equipment is used to achieve the goal. The results are uncharacteristically consistent and outstanding, and we are very proud to be pioneering this technique. Click here to view the LipoSculpting photo gallery.
Eyelid surgery (206,509 procedures). Eyelid surgery is one of the best ways to rejuvenate the overall face with a nearly invisible scar. Excess skin of the upper eyelid can be removed for a more open and relaxed eye, and this procedure can be expertly combined with Botox for a truly rejuvenated look.
Facelift (128,266 procedures). Surgical facelift procedures have been declining in recent years in favor of the myriad of nonsurgical options that have come to market in the last decade, but the trend is slowly reversing itself as people realize that a surgical face or neck lift is the gold standard for a reason. If your main concerns are your jowls and neck, there is no nonsurgical treatment that can match the overall result, the reliability, or the longevity of a surgical lift.
---
The Top 5 Nonsurgical Procedures
Botulinum Toxin Type A (6.7 million procedures). Botox is hugely popular for a reason… it works! When performed in expert hands, a 15-minute treatment can give you the rested, relaxed, welcoming look that you're after. Whether it's in the business world that prides this kind of appearance even when you're exhausted and stressed, or whether it's simply a matter of feeling better every day in your personal life. Botox is the way to go.
Soft Tissue Fillers (2.3 million procedures). One of our most popular cosmetic filler treatments is cheekbone augmentation with products like Juvederm Voluma, Sculptra, and Radiesse. Cheekbone augmentation is one of the more difficult injectable procedures, but with an artistic eye and a light touch, the results can be phenomenal.
Chemical peel (1.2 million procedures). Chemical peels are excellent "old-school" skin care treatments that can produce really outstanding results, especially when they are combined with new-generation laser treatments that aim more deeply into the skin surface. The LiteTouch Laser Facial™ is one such treatment that combines the superficial benefit of modern chem peels with a powerful deep-heating benefit of fractional laser technology for superior results with less downtime. By treating both the superficial and the deep layers of the skin at the same time using different treatment methods, the result are enhanced and the downtime is minimized.
Laser hair removal (1.1 million procedures). We don't offer laser hair removal in our practice, but we do specialize in more advanced clinical laser treatments such as laser for acne scarring, laser for rosacea, and laser skin resurfacing.
Microdermabrasion (881,905 procedures). We don't offer microdermabrasion any longer because we believe that there are better options nowadays, most of which you can do at home on your own with the right mix of products and devices. If you're interested in learning more, give us a call at 917-703-7069 to schedule a personal skin care consultation..
---
How can I get more information about any of the procedures discussed here?
Feel free to give us a call at 917-703-7069, or send us a message by clicking here.
Nicholas Vendemia, M.D.
Plastic Surgeon New York
MASNewYork.com
Like MAS on Facebook
Follow MAS on Twitter