Plastic and Reconstructive Surgery – Manhattan | NYC | New York City
Manhattan Aesthetic Surgery is a premier practice providing advanced treatments for cosmetic surgery in Manhattan. Led by Dr. Nicholas Vendemia, a fellowship-trained plastic surgeon in NYC, MAS is equipped to provide a comprehensive range of procedures for the breast, body, and face. Patients in and around New York City have an opportunity to receive state of the art Manhattan cosmetic surgery treatments from Dr. Vendemia.
Procedures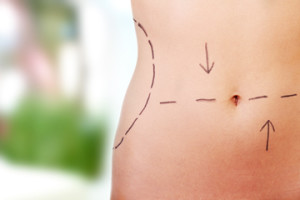 As an experienced plastic surgeon in Manhattan, Dr. Vendemia makes sure that each patient receives customized plastic surgery treatment according to their needs. He understands that the health status, anatomy, and aesthetic goals of each patient may vary, and the right way to achieve high patient satisfaction is to tailor the procedure as per the patient's needs as far as possible.
Reconstructive and revision procedures can sometimes be more complex than a regular Manhattan cosmetic surgery procedure. Dr. Vendemia ensures that every procedure, whether simple or complex, is performed under the best possible care and supervision, and using state of the techniques and equipment. For his patients in NYC, Dr. Vendemia has developed several signature procedures to achieve better safety and comfort for the patients. The following is a list of the main procedures that he provides as a plastic surgeon in NYC:
Abdominoplasty
Arm Lift (Brachioplasty)
Brazilian Butt Lift
Buttock Augmentation
CoolSculpting by Zeltiq
Liposuction
Love Handle Lipo™
Mini-Tummy Tuck
Breast Augmentation
Breast Augmentation (Mastopexy) w/ Lift
Breast Implant Removal
Breast Implant Replacement
Breast Implant Revision
Breast Lift
Breast Reduction
Inverted Nipple Repair
Laser Bra Lift
Lapel Lift™
Laugh Line Lift™
LiteTouch Botox Laser Eye Treatment™
LiteTouch Laser Facial™
LIteTouch Laser Skin Resurfacing™
LiteTouch Liquid Facelift™
Love Handle Lipo™
Abdominal Etching
Calf Implants
Chin & Jawline Enhancement
Deltoid Implants
Facial Fracture Repair
Gynecomastia
Blepharoplasty (Eyelid Surgery)
Cheekbone Enhancement
Cheek Implants
Chin Implant
Earlobe Repair
Facelift
Facial Implants
LiteTouch Botox Laser Eye Treatment™
LiteTouch Laser Facial™
LiteTouch Liquid Facelift™
Moh's Surgery Closure
Skin Cancer Surgery
Otoplasty (Ear Pinning)
Scar Revision
Choosing the Right Procedure
Many times patients are unsure which plastic surgery procedure may be more suited for their needs. It is important to discuss personal aesthetic goals, desires and expectations with the cosmetic surgeon during the initial consultation. Once the surgeon evaluates and decides that the patient may be a good candidate for plastic surgery, he or she may suggest various treatment options along with their associated costs, risks and benefits.
As an experienced plastic surgeon in Manhattan, Dr. Vendemia helps his patients make informed choices according to their needs. He also shows them before and after pictures of various procedures so that the patients understand clearly the outcomes of each procedure and make their choices appropriately. When a patient has realistic expectations from a procedure, the satisfaction levels are usually high.
Risks and Recovery
Plastic surgery as well as reconstructive procedures are typically performed under general anesthesia or IV sedation. Some minor procedures may be performed under local anesthesia. An experienced surgeon will provide the treatment in a safe surgical environment, and provide conservative surgery while keeping patient safety as the top priority. Common procedures such as breast augmentation, tummy tuck surgery, breast lift, or liposuction should be performed only by a plastic surgeon with proven expertise and past experience in performing such procedures.
For more information on plastic surgery procedures and treatment Dr. Nicholas Vendemia (Dr. V) performs in New York City / Manhattan visit: