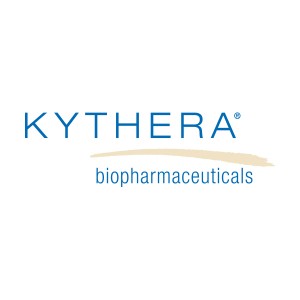 Kythera Biopharmaceuticals, the company that makes Kybella (also known as ATX 101), was recently acquired by aesthetic giant Allergan who produces other top injectables like Botox and Juvederm.
Many injectable specialists like myself are very excited about this acquisition because Allergan has an excellent reputation for top-notch research and development, quality control, and continued product improvements. I think this means that we are very likely to see a high-quality product with sound clinical research on the release date to be announced in summer/fall of 2015.
This product release has been highly anticipated by the public for quite some time as a possible game changer for the dreaded double chin and our office is already flooded with inquiries about this treatment.
---
What's the first step with Kybella?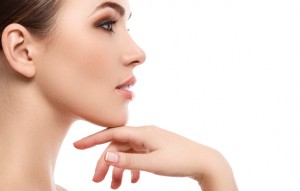 The first step is to find out if you're a candidate for this injectable treatment, not everyone is. The ideal candidate for Kybella injections for a double chin is a 25-45 year old man or woman with a heavy central neck or chin, but no loose, saggy, wrinkled skin. Remember, this product dissolves fat.. it does not tighten sagging skin, and it certainly does not repair split muscles in the neck that can lead to the classic "turkey neck" problem. The turkey neck is a very different problem than the double chin, so be sure that you know which one you have before you decide if Kybella is right for you. If you're not sure, schedule a quick consultation and find out. Just because the product isn't available yet doesn't mean you have to wait to find out if it's the right treatment for your neck.
---
What's the next step for Kybella?
After you're sure that you're a candidate, the next step is to stay informed about the official product release. This treatment is already in high demand so it's a smart move to stay on top of the launch date if you wish to avoid a long waiting list to be treated by a top injector. Our practice is quite excited about Kybella since we specialize in injectable treatments of all types, so the easiest way to stay informed is to subscribe to our blog here:
---
Subscribe for information about the highly anticipated Kybella release.
Enter your email address to receive updates about the latest techniques, news, and special pricing from MAS.
---
Nicholas Vendemia, M.D.
Plastic Surgeon New York
MASNewYork.com
Like MAS on Facebook
Follow MAS on Twitter
---