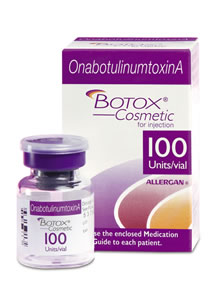 The short answer to this question is yes, it is normal, but only for a small percentage of people.
The vast majority of Botox patients report that their results last about 4 months. A small percentage say that their results last longer than 4 months, some up to 8 or 9 months, while another even smaller percentage say that it only lasts 2 months.
If you happen to fall in the 2-month crowd, keep reading to learn more about this uncommon phenomenon and what you might be able to do to get more time out of each treatment…
---
Is it possible to predict who will get only two months out their Botox treatments?
No, unfortunately there is no way to predict who will fall short of the most common duration of 4 months. There are many online reports that this is associated with people who have a high metabolism, and in people who workout vigorously on a regular basis, but there is only speculation. In my practice, I find this 2-month phenomenon slightly more common in men, but I have not found an association with metabolism or physical activity.
---
I am in the 2-month crowd. What are my options?
Increase the dose. If you are getting less than 4 months out of your Botox, the first step is to increase the dose, especially if it was your first time being treated. An inadequate dose is a common reason for a less than ideal duration, so it's important to know the number of units that were injected. The most common dose range for a woman is 30-50 units, and for a man it's 50-85 units. If you are on the low end of these dosing scales, consider increasing the dose on your next treatment. If this is done correctly, it will not change the look of your result, but it may extend the duration of action.
Keep a regular treatment schedule for two full years. There is some scientific evidence that shows that the duration of action can increase if you keep up with your treatments for a period of two years. This is most likely due to a natural atrophy in the small muscles around the eyes and brows that allows the Botox to keep it's effects for a longer time.
Try a different product. Dysport is a Botox alternative that can sometimes produce longer lasting results in this small subgroup of people who only get a few months out their Botox, but it is not the same product. In my opinion, it has a few important disadvantages to Botox, so please be sure to discuss the treatment with a qualified injector if you are interested.
Consider a surgical option. If none of the above options work for you, it may be time to consider a surgical option such as blepharoplasty (removing the heavy, hanging skin from the upper eyelids) and/or a brow lift (repositioning the brows at a higher level similar to the way Botox does this).
---
How can I get more information about this topic?
Feel free to give us a call at 917-703-7069, or send us a message by clicking here if you need more information about Botox or if you would like to schedule a consultation to discuss your options for improving the appearance of your eye and brow area.
Nicholas Vendemia, M.D.
Plastic Surgeon New York
MASNewYork.com
Like MAS on Facebook
Follow MAS on Twitter
Photo Credit: Allergan Medical
NOTICE: The information presented here is meant for entertainment and/or educational purposes only, and should never be considered as a statement(s) of fact, instructions, or medical advice. None of the celebrities or individuals discussed here have ever received treatment, surgery, medical advice, or evaluations from any author, physician, surgeon, or representative of this blog. No actual patients or clients are shown unless stated as such in the article.