Manhattan Aesthetic Surgery is a state of the art plastic surgery practice providing advanced procedures for th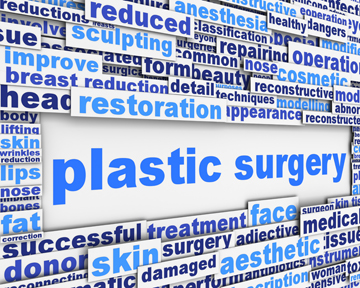 e breast, body, and face. The practice is led Dr. Nicholas Vendemia, a fellowship-trained plastic surgeon in Manhattan. He provides several innovative signature procedures for Manhattan cosmetic surgery, such as Rapid Recovery Breast Augmentation™, The QuickComfort Rhinoplasty™, and The LiteTouch Liquid Facelift™.
Dr. Vendemia completed his internship and residency in plastic and reconstructive surgery at the New York Hospital – Weill Cornell Medical Center. Prior to launching his practice for cosmetic surgery in Manhattan, he also completed an Aesthetic Surgery Fellowship in Los Angeles and Beverly Hills with the leading aesthetic surgeon, Dr. W. Grant Stevens. In addition to his practice as a plastic surgeon in NYC, Dr. Vendemia also delivers lectures and presentations to colleagues and clients across the country.
Plastic Surgery Procedures
The cost of each plastic surgery procedure will vary, depending on the length and complexity of the procedure, and the skills, techniques, and resources required to accomplish the procedure. As an established Manhattan cosmetic surgery practice, Dr. Vendemia's office is equipped to provide a wide range of surgical and non-surgical procedures, including the following:
Body
Abdominoplasty
Arm Lift (Brachioplasty)
Brazilian Butt Lift
Buttock Augmentation
CoolSculpting by Zeltiq
Liposuction
Love Handle Lipo™
Mini-Tummy Tuck
Injectables
    Skin Care
    Silicone Scar Therapy
    Skin Cancer Screening
    Spider Veins (Sclerotherapy)
    The MAS Magnifique Facial™
    The Sun Spot Series™
Breast
Breast Augmentation
Breast Augmentation (Mastopexy) w/Lift
Breast Implant Removal
Breast Implant Replacement
Breast Implant Revision
Breast Lift
Breast Reduction
Inverted Nipple Repair
Laser Bra Lift
Laser Procedures
 IPL (Intense Pulsed Light Therapy)
Laser Eye Lift
Laser Fat Reduction
Laser for Broken Capillaries
Laser for Facial Veins
Laser for Hand Rejuvenation
Laser for Hyperpigmentation
Laser for Melasma
Laser for Skin Tightening
Laser for Sun Damage
Laser for Sun Spots
Laser Hair Removal
Laser Liposuction
Laser Scar Revision
Laser Skin Resurfacing
Laser Vein Treatments
LiteTouch Botox Laser Eye Treatment™
LiteTouch Laser Facial™
LiteTouch Laser Liquid Facelift™
LiteTouch Laser Skin Resurfacing™
LiteTouch Laser Skin Tightening™
MAS Signature Procedures
Lapel Lift™
Laugh Line Lift™
LiteTouch Botox Laser Eye Treatment™
LiteTouch Laser Facial™
LIteTouch Laser Skin Resurfacing™
LiteTouch Liquid Facelift™
Love Handle Lipo™
MAS for Men
Abdominal Etching
Calf Implants
Chin & Jawline Enhancement
Deltoid Implants
Facial Fracture Repair
Gynecomastia
Face
Blepharoplasty (Eyelid Surgery)
Cheekbone Enhancement
Cheek Implants
Chin Implant
Earlobe Repair
Facelift
Facial Implants
LiteTouch Botox Laser Eye Treatment™
LiteTouch Laser Facial™
LiteTouch Liquid Facelift™
Moh's Surgery Closure
Skin Cancer Surgery
Otoplasty (Ear Pinning)
Scar Revision
Factors Affecting Costs of Plastic Surgery
The cost of cosmetic surgery in Manhattan, New York City is likely to be different from the cost in Dallas or Atlanta. Costs of similar procedures in different geographical areas are likely to differ on the basis of the average cost of living in a particular area. Similarly, a well-known and established plastic surgeon in NYC may charge a different fee compared to another surgeon in the same city.
A particular surgeon may be more in demand because of his or her previous track record of success with certain procedures and a strong word of mouth appreciation from past patients. An expert and reputed surgeon may charge a higher fee compared to a relatively new surgeon, which will make a difference to the overall costs of the procedure.
However, the American Society of Plastic Surgeons (ASPS) suggests that a patient should choose the right plastic surgeon for their needs, and the costs should be a secondary factor of consideration. The cost of a procedure will be forgotten quickly, but a poorly performed procedure may serve a painful reminder every day, and may cost a lot more in terms of revision surgery.
Average Costs of Procedures
The cost of a Manhattan cosmetic surgery procedure will depend on several factors. But an indicative average cost figure of a procedure is provided by the ASPS for new patients each year. According to the ASPS data for 2012, the average cost of a tummy tuck surgery was $5,241, the cost of breast augmentation surgery was $3,543, the cost of breast lift was $4,332, and the cost of liposuction was $2,852. These costs did not include the costs of anesthesia, surgical facility costs, or other related expenses such as costs of medical tests, costs of prescription medications, and costs of post-op surgical garments and accessories.
For more information on plastic surgery procedures and treatment Dr. Nicholas Vendemia (Dr. V) performs in New York City / Manhattan visit: